Social Wellbeing Definition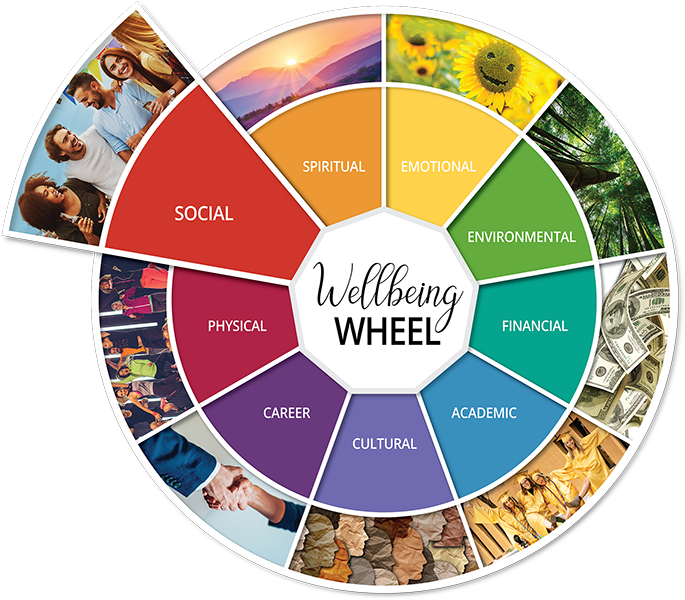 What it's all about: Developing a sense of connection, belonging, and a well-developed support system
Some questions to ask yourself to gauge your Social Wellbeing:
Do I connect well with others and foster healthy friendships and relationships?
Do I feel a sense of belonging in a community?
Do I feel supported by my family?
Do I have a strong social network?
Do I have at least one close friend whom I trust and can confide in?
Can I communicate my feelings effectively?
Do I interact easily with people of different ages, backgrounds, races and lifestyles?
Do I feel comfortable communicating face-to-face with others?
Do I frequently feel lonely?
Want to increase your Social Wellbeing?
Here are a few suggestions and resources:
Reflect on yourself and your social needs. What aspects of your social life do you enjoy? What parts would you like to improve?
Join an SCC club or student organization
Take a Communication class, such as Introduction to Human Communication (COM100) or Interpersonal Communication (COM110). 
Take the first step and start a conversation with a classmate!
Practice self-disclosure.
In class, participate in group discussions and practice active listening.
Make an effort to keep in touch with supportive friends and family.
Talk to one of the SCC Counseling Faculty members if you are struggling to find or maintain supportive social relationships