Welcome!
Your Scottsdale Community College Alumni Engagement Program (AEP) serves as the tie that binds generations of the Artichoke family to one another, to SCC and to opportunities that support your personal and professional development – for life. SCC alumni are a network of fighting Artichokes supporting each other and encouraging new students to engage in all our college has to offer. AEP members are active in communities from local to global.
As graduates of SCC, you are automatically a member of the Scottsdale Community College Alumni Engagement Program at no cost to you and you are entitled to many benefits as an SCC Artichoke Alumni.
You can contribute your time and talent to make a difference, mentor students, support scholarships, and champion major initiatives supporting the college and the community.
Artichoke Alumni!
Welcome to Scottsdale Community College's Alumni Engagement program – and this inaugural issue of the Connections e-newsletter.
With more than 50 years of history, we are so proud of the hundreds of thousands of students who have graduated from and/or taken classes at SCC. Today, the College continues to innovate and thrive by providing robust instruction and student support services that help prepare students for greater success. We eagerly await serving the new and returning students this Fall semester.
I'm particularly excited by the new programs we've recently launched, reflecting the direct occupational needs of our community: Securities Industry Essentials, Community Health Worker, Pharmacy Technology, Yoga Instruction, Cannabis Business Essentials, Cross Functionals Design & Web Essentials, and more.
Finally, I want to offer my gratitude to you as an Artichoke Alum. Whether it has been volunteering on campus, attending a college event or performance, or simply telling a neighbor or family member about the great experience you had at SCC, I sincerely thank you for supporting SCC. If you are interested in engaging with SCC again, please know we are here for you.
On behalf of the dedicated faculty and staff at SCC, we look forward to continuing to support you. I wish you the very best.
Go 'Chokes!
Eric Leshinskie, Ed.D.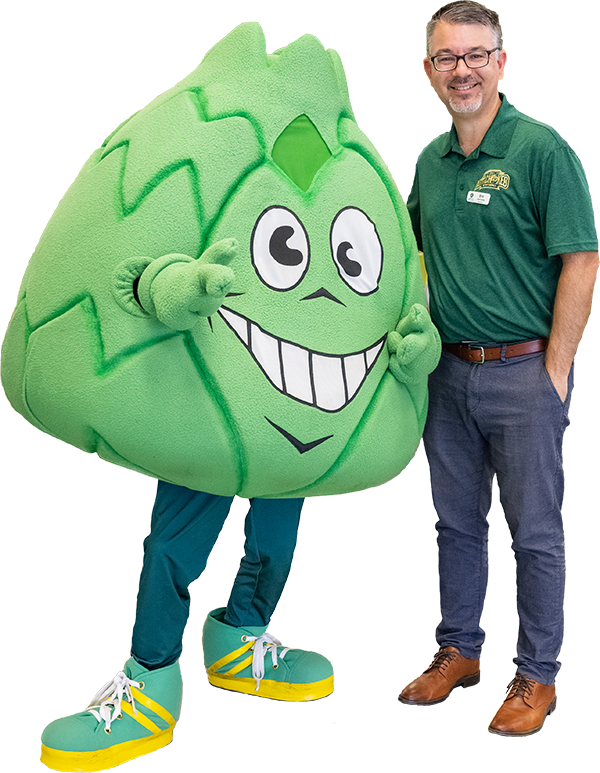 Vision and Mission
Vision – Engage and inspire a strong network of proud Artichokes supporting each other in all SCC has to offer and beyond.
Mission – Honor and preserve SCC's 50+ years of history, contribute to its legacy, and assist former and future graduates.
By fostering lifelong connections among alumni, students, faculty, staff, and the community.
By cultivating goodwill and support for the college by sponsoring social, educational, philanthropic, and service-oriented programs.
By providing meaningful engagement and leadership opportunities that benefit all.