Main content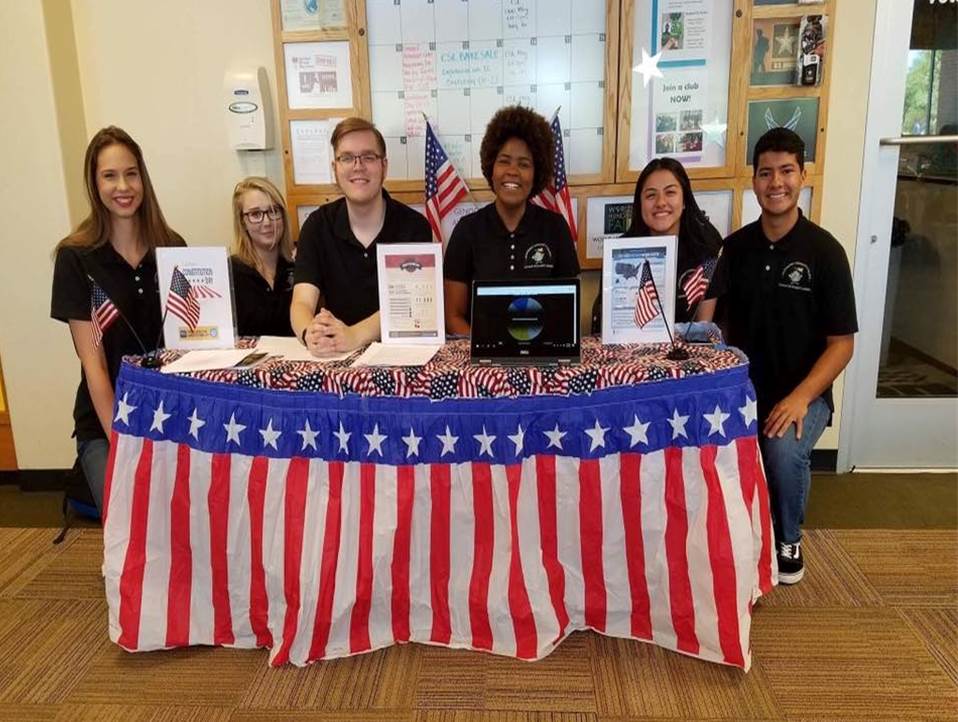 SCC understands that having engaged citizens and educating students for a civic life within a global world strengthens our learners, our community and our world. To help prepare our students to be lifelong active citizens, we provide activities and resources that enhance an understanding of a civic life.
Practices of civic engagement can be seen in the Council of Student Leaders, community engagement events such as Empty Bowls, SCC Votes!, programs provided by SCC's Service-learning & Leadership, and other events and projects found across campus which link civic engagement with learning.
As a member of All In Campus Democracy Challenge, SCC is recognized for its commitment to improving democratic engagement, increasing student voter participation rates, and graduating students with a lifelong commitment to being informed and active citizens.
We invite you to explore the programs and resources we offer to students, faculty, and community partners listed below.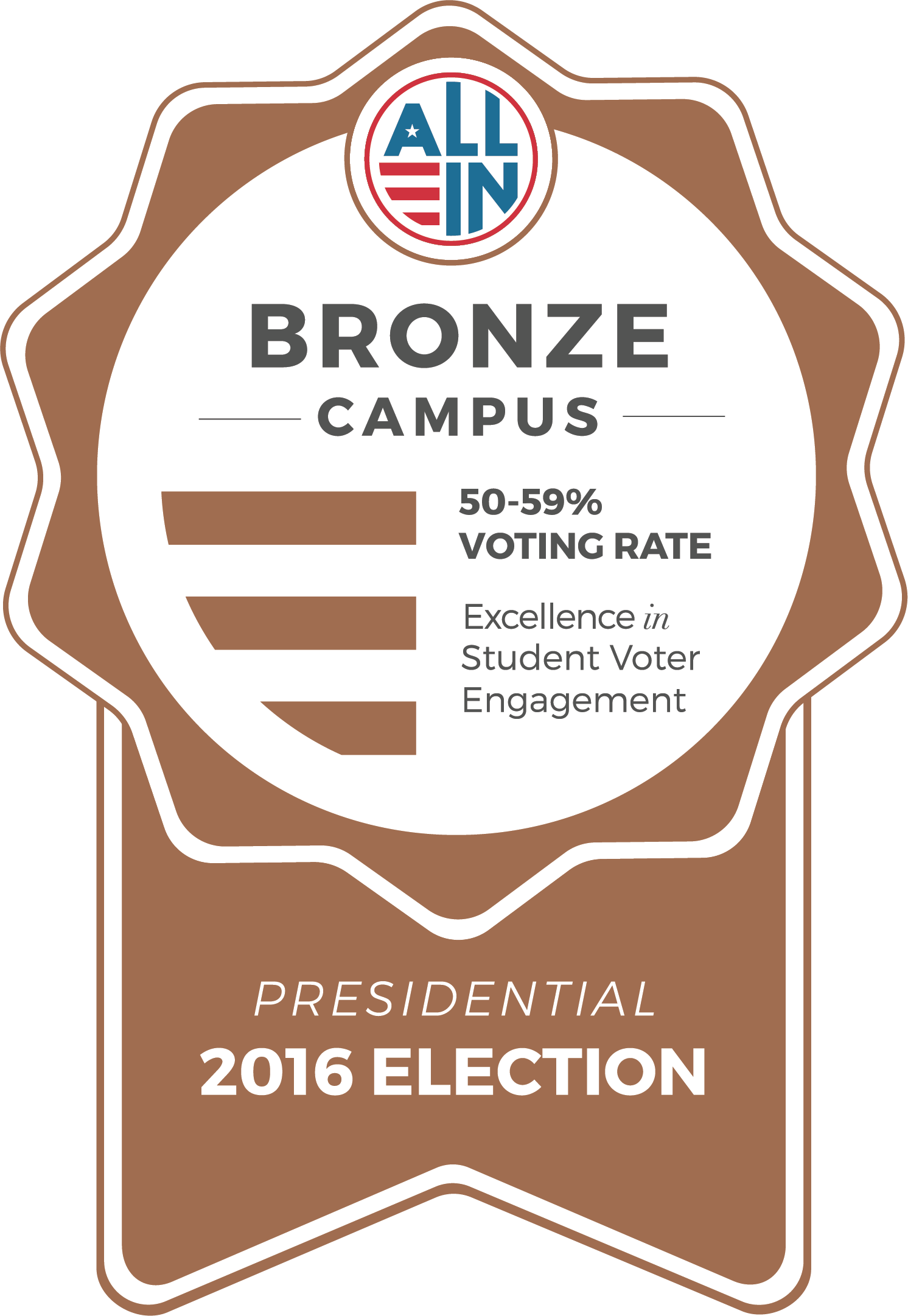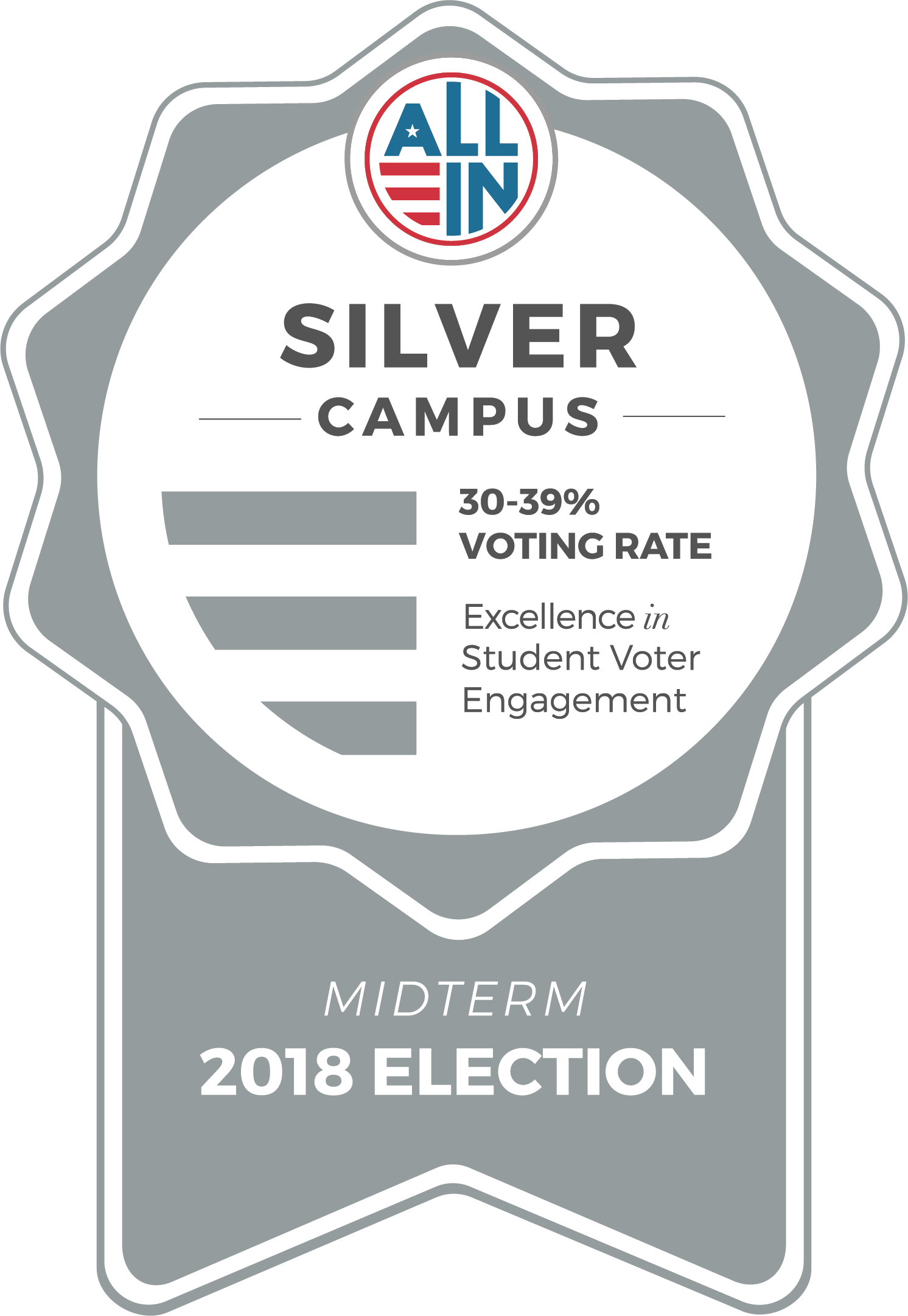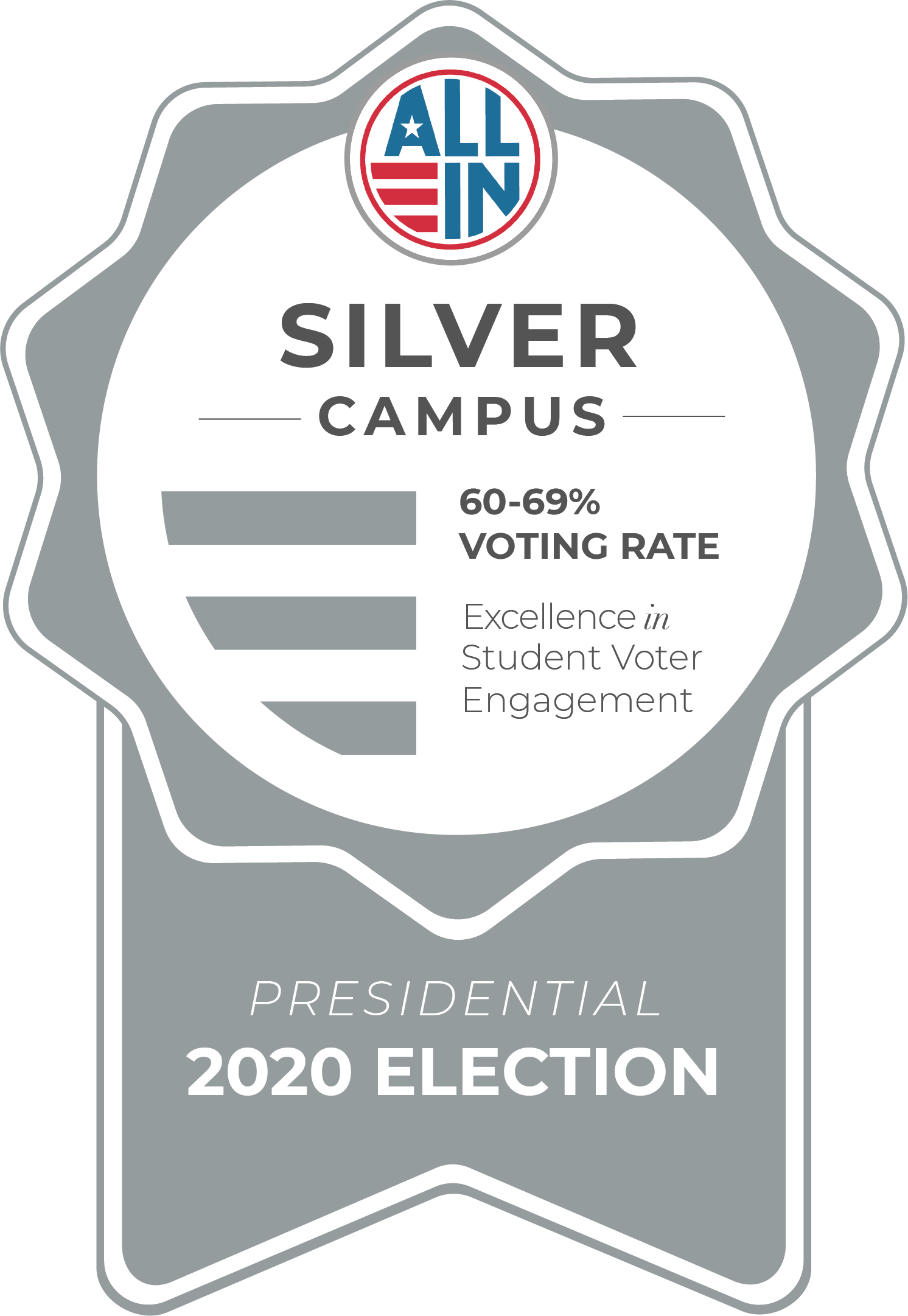 Chancellor's Civic Leadership Medallion
SCC coordinates with Maricopa County Community College District's student civic initiatives to enrich public life and public discourse on our Maricopa Community College campuses and in our communities. To highlight and promote student accomplishments related to effective civic participation and leadership, the Chancellor's Civic Leadership Medallion is an annual award granted to students who have completed qualifying civic leadership activities. All part-time and full-time students are eligible. Get civically engaged and earn a distinguished award! The Chancellor's Civic Leadership Medallion Application deadline is April 29, 2022.
Council of Student Leaders
The Council of Student Leaders (CSL) is SCC's form of student government. They exist to preserve student rights, serve student needs, provide student funding for student activities and clubs, and serve as the official voice of the student body. CSL also provides opportunities for growth in leadership skills and self-awareness for its members. CSL members are required to be available to meet every Thursday from 12 - 1:30 pm. For more information, please contact us at (480) 423-6590 or [email protected].
Democracy Wall
Check out our Democracy Wall in front of the student civic initiatives in the Student Center Cafeteria. Questions and prompts are posted on a weekly basis, inviting you to respond by writing your thoughts and opinions on the whiteboard. Pick up a marker and Get Engaged!
Maricopa Student Senate
A Maricopa-wide Student Government is currently being implemented under a new model in Fall 2019. We encourage you to apply through the Maricopa Student Senate page. As a student senator, you will be a representative of your fellow students at the college you are attending in the Maricopa County Community College District. For more information about the Maricopa Student Senate position at SCC, please contact us at (480) 423-6590 or visit the Office of Student Experience & Leadership (SC-185).
SCC Votes!
Student Public Policy Forum
Student Public Policy Forum (SPPF) provides students with learning opportunities that allow them to become educated and involved community members. Students will have an opportunity to meet with a variety of elected officials at the local, state, and federal levels along with those working in the public policy arena. No prior political experience is necessary; students from all Maricopa colleges, backgrounds, majors, and experiences are encouraged to participate! SPPF gives you an up-close experience of how government works and culminates in travel to Washington, D.C., where you will have the opportunity to lobby members of Congress on higher education issues that matter to you. For more information, see Student Public Policy Forum information, download the flyers, or contact us at (480) 423-6590