main content
The SCC Student TechCenter provides assistance in computer and software usage. You must be a currently registered student at SCC or in a NAU Bachelor's or Master's Degree Program to use the Student TechCenter.
The TechCenter's features include:
group collaboration rooms with large flat-panel monitors and white boards,
dedicated wireless counter in the TechCenter–no more pushing away keyboards,
a mice wireless counter outside the TechCenter–for those who must have their morning coffee with them, and
a new copier.
If you're looking for space to study, visit the Student TechCenter or contact the SCC Help Desk at (480) 423-6274, option 3 for more information.
Priority of Computer Use
Students with disabilities have priority on the Handicapped Station.
Please limit your time on the scanner stations to 20 minutes.
Available Assistance
The TechCenter provides one-on-one help with mySCC, Microsoft Office, Canvas, and SCC WiFi. Homework assistance is also available. Please be aware that the TechCenter staff can not interpret what an individual instructor requires nor do homework assignments for you. Your instructor is the "expert" in using specialized software. Contact your instructor for issues that cannot be resolved by the lab staff.
If you need more help than the lab is able to provide, seek additional help from your instructor and/or ask your instructor if his/her Department offers free individual tutoring. There are other computer labs and tutoring centers located on campus. Visit the SCC Tutoring and Learning Centers.
Cell Phones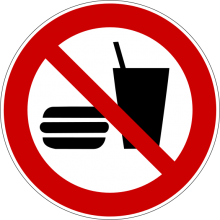 Please set pagers and cell phones to silent mode and take phone conversations outside.
Food/Drinks
No food or drinks with loose lids are permitted in the computer lab area. Bottles or other containers that have a secure screwed-on lid may be placed on the floor.
Children
No Children Please! Insurance policies prohibit children in the computer lab area.
Clean-Up
Please help keep the computer lab and equipment neat and clean by picking up after yourself. There are paper recycle bins for computer paper and trash cans for all other trash.