Main content
You can easily search for online classes using the Find a Class portal by following the three steps listed below.
Step 1
On the left-hand side, check the appropriate categories for your search. Under College, make sure you select Scottsdale (SCC). At the bottom, click More Options.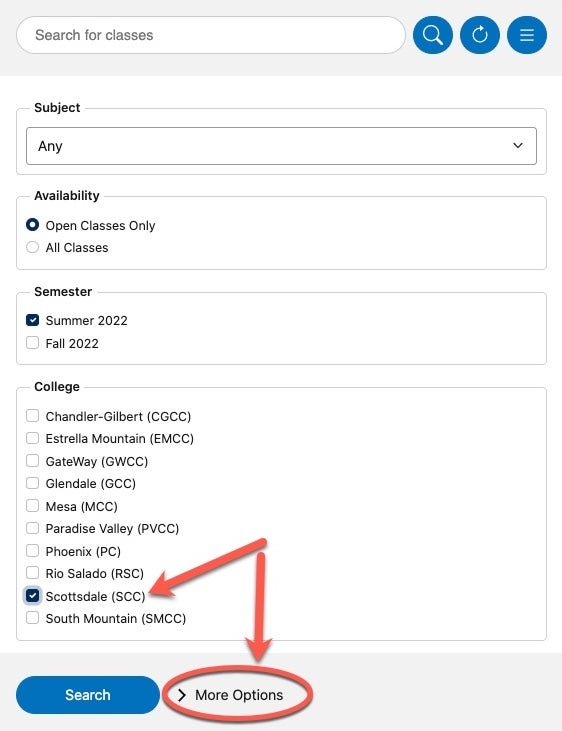 Step 2
In the larger menu that now appears, under Delivery, you can select a wide variety of offerings based on your requirements. To search specifically for an online course, choose Online.
Step 3
Review the class options. You can confirm the type of course by noting that Online appears under the Delivery header.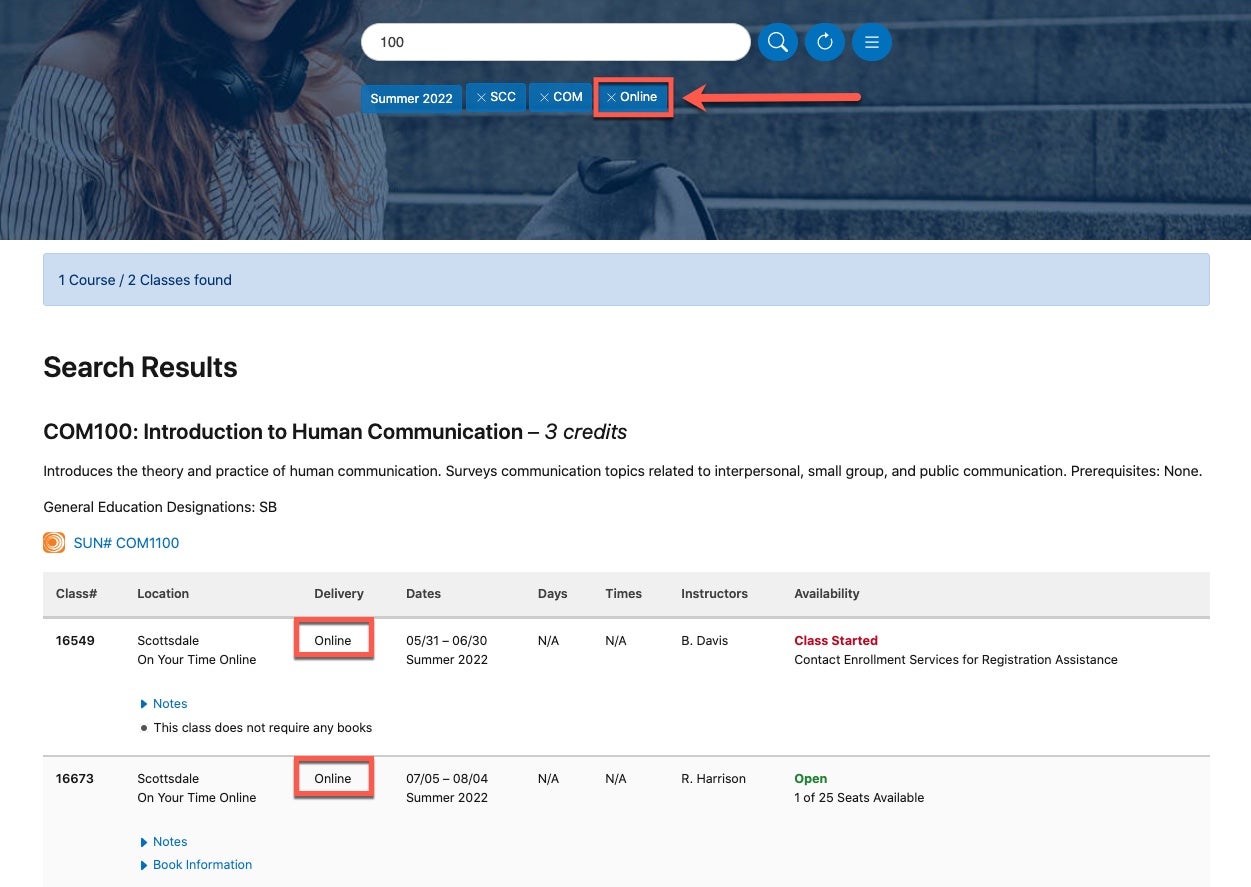 If you have any questions, please contact your advisor or faculty member.