Wednesday, August 18, 2021
Notice
This article appears for archival purposes. Any events, programs and/or initiatives mentioned may no longer be applicable.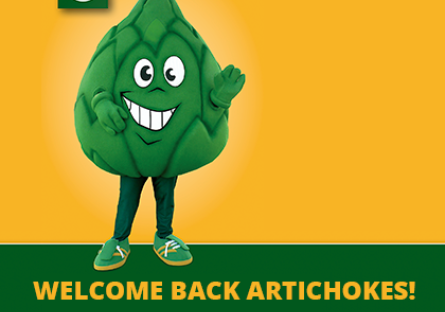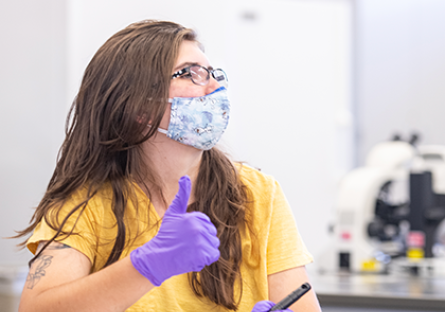 Welcome to the many possibilities that await you at Scottsdale Community College. Whether this is your first semester here or you are continuing your academic journey, everyone is excited you're attending SCC! Our faculty and staff have been working tirelessly to help ensure you are as successful as possible.
Because our Fall semester features many more in-person classes, and our academic and student support services are open and fully staffed, we want to keep you up-to-date on what you can expect when on campus.
COVID-19 Safety/Security Protocols – Mask Up!
SCC requires that all individuals – faculty, staff, students, and visitors – wear facial coverings while indoors at any of our facilities and practice social distancing (3 feet) when on campus. SCC strongly encourages employees and students to become fully vaccinated. All classrooms are disinfected once a day in the evening, and all common areas are disinfected two times each day. Restrooms are disinfected every 4 hours.
For the most current information, please see the COVID header at the top of every page on our website and the Maricopa Community Colleges website. SCC cares about you and your safety! If you are not feeling well, please do not come to campus.
Academic and Student Services are Open
All of the existing academic and student services are open and staffed on campus, with the exception of food service. Artie's Café (the SCC cafeteria) is expected to open later in the Fall semester. The Artichoke Grill, the Culinary Department's student-operated restaurant, resumes operation, as usual, in mid-October. 
Please note that you can access services remotely at any time by visiting the SCC Cares page.
Campus Changes
When on campus, you will immediately notice new signage everywhere designed to help you reach your destination quickly.
Construction has begun on two new outdoor spaces for students to enjoy. The Central Plaza, located between the HES/SL and SBE/SBW buildings, is being renovated with new landscaping, site lighting, sitting areas, shade trees and new concrete pathways. In addition, a new shade structure is being installed west of BUS/ICC in between IT and AP for students to enjoy. Expected completion:  January 2022.
New Programs and Services
Community Health Worker – Recognizing the growing need for care coordination and patient navigation across a complex health care system, SCC is now offering a Community Health Worker certificate of completion (CCL) program, starting in the Fall 2021 semester. The 15-credit program is designed for individuals new to the health care field and those already in the health care field who wish to grow their capacity to support community-oriented health systems.
Tourism Development Education Pathway Options – Students in the Hospitality: Tourism Development and Management associate's degree program can now transfer up to 64 credits into Arizona State University's Tourism Development and Management bachelor of science degree, starting with the Fall 2021 semester.
Purpose Coaching – Purpose coaching is designed to guide you with discovering your true self. Whether you just want to grow personally or you want to know what to study in college – purpose coaching will help you on your self-discovery journey. SCC Counseling faculty members provide free, personal coaching sessions for students.