Equine Science
Turn your passion for horses into a professional career in the equine industry. The Equine Science program can help prepare you for a career as a horse breeder, stallion manager, equine facility manager, horse trainer, equine nutritionist, extension agent, or equine veterinary technician. With continued education, you can pursue a career as a zoologist, equine scientist, veterinarian, or wildlife biologist.
Our program offers a combination of broad-based equine science curriculum and practical hands-on experiences with renowned equine professionals to equip you with the required skills and knowledge to be a professional in the equine industry. Our expert instructors will teach you about health and disease, nutrition, reproduction, anatomy, and physiology, and apply that knowledge to critically evaluate various components of equine management. You will learn how to successfully manage the serviceability of horses based on form and function while applying anatomical evaluation techniques. You will also learn how to exercise safety in health, care, management, and in the handling of individuals or groups of horses at various life stages according to industry standards.
Make it happen! Saddle up today and enroll in the Equine Science program.
Students at any Maricopa Community College may need to complete courses at more than one of our colleges.
Program Description
The Equine Science program at Scottsdale Community College offers an Associate in Applied Science degree. We are the only comprehensive Equine Science degree program in Arizona. Our innovative and balanced approach to learning combines a broad-based curriculum of equine science classes with practical, hands-on experience. The SCC campus and coursework are located in close proximity to a variety of equine disciplines, providing the opportunity to work with some of the most renowned horse professionals in the world.
These experiences make SCC the ideal college to deliver the necessary skills to be a professional in the equine industry. From riding to research and everything in between, our AAS degree in Equine Science will prepare you to transfer to a four-year university or to enter this competitive industry with a professional edge.
Partnered with five major universities in Equine Science
Only comprehensive Equine Science degree in Arizona
Exciting career opportunities
Industry internships
Opportunity to participate with local and internationally acclaimed equestrian events
Experiential Learning Opportunities
Scottsdale Arabian Horse Show
AQHA Sun Circuit Show
Show Events in a variety of disciplines
Scottsdale Reproduction Center
Service Learning at area farms and therapy centers
Internships
Full horse necropsy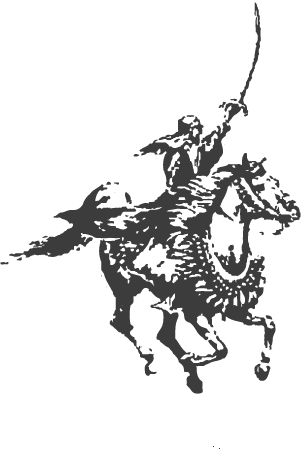 SCC is grateful to the Arabian Horse Association of Arizona for giving our students hands-on equine event experience at the Scottsdale Arabian Horse Show, as well as providing scholarship funding every year.
Course Format
Classes are offered in a variety of formats: in-person, online, hybrid, day, evening, full-time and part-time.
Textbooks
Most of our courses use low-cost textbooks or no-cost material provided by your instructors. General education courses may have textbooks that cost more.