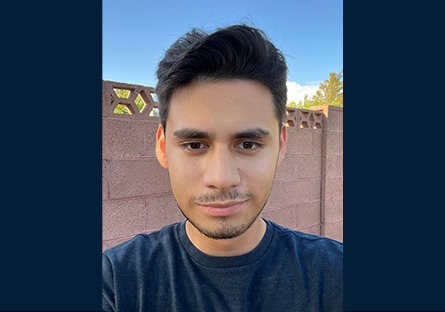 Scottsdale Community College (SCC) is proud to announce that it is now recognized as a Hispanic Serving Institution (HSI), according to the U.S. Department of Education. With more than 29% of the student population self-identifying as Hispanic, SCC's student body continues to evolve and represent the diversity of Scottsdale and the Valley. As an HSI, SCC becomes eligible for grants and other opportunities that will directly benefit the Hispanic population and all students at the college.
Reaching this important milestone has been a high priority for SCC's administration. "More equitable access to education means better opportunities for every member of our community," says SCC President Eric Leshinskie. "That translates to better jobs, a larger talent pool for local industries, and a stronger economy for Scottsdale."
SCC Vice President of Academic Affairs Dr. Stephanie Polliard said, "Many Hispanic learners have been left out of the education cycle because of barriers to access, lack of opportunities, and finances. This is SCC opening the door to say that you are welcome here. We want to create a community for you and provide the education you deserve so you can pursue your dreams."
Access, Polliard says, is the key. Integrated student support and peer tutoring services have a direct impact on retention rates and other metrics of success. By supporting programs that foster academic self-confidence, Hispanic students will have more resources at their disposal to overcome the harmful social narratives that have traditionally kept them from these spaces.
HSIs qualify for additional funding, like Title III federal funding, which is specifically aimed at ensuring "English learners, including immigrant children and youth, attain English proficiency and develop high levels of academic achievement in English," according to the Arizona Department of Education.
Ramon Amador-Carmona is a student majoring in Business, with a focus on sales and marketing. He said, "This is my first semester here at SCC. The faculty and staff here, from Admissions to Financial Aid, have been so patient and understanding. The work that goes into making the school a welcome place for everyone is outstanding. Overall, in just my short time here I feel embraced as a member of this community by everyone."
An important part of the learning process is exposing the entire campus community to Hispanic culture, history and contributions to our society. During Hispanic Heritage Month, SCC is offering campus-wide events that recognize and celebrate Hispanic culture. View all events here: https://www.scottsdalecc.edu/news/2023/scc-celebrates-hispanic-heritage…
Polliard reiterates that becoming an HSI is only the first step. SCC will continue to strive to use its data and research to close equity gaps. The institution's long-term goal is to receive the Seal of Excelencia. "Seal of Excelencia-certified institutions set the pace for much-needed institutional transformation and are confronting structural barriers and inequities of longstanding," according to Excelencia in Education, a nationally recognized organization dedicated to advancing Latino student success.