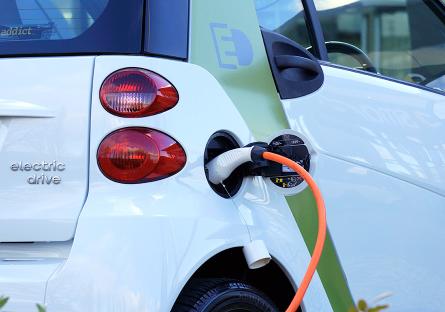 In the almost 200 years since a Hungarian priest first used electricity to power a small car, electric vehicles have cruised in and out of style, but never before has there been such widespread interest in this booming industry. From environmental concerns to the rising cost of gas, consumers worldwide are buying more electric vehicles (EVs) than ever before, leading to a breadth of new careers in this innovative and fast-growing green industry.
Get Into Electric Vehicles, hosted by Scottsdale Community College (SCC), offers attendees the chance to connect with industry-leading experts, get hands-on with various exciting EVs, and learn about the many opportunities available for engineers, scientists, marketers, designers, and more. The event will be held on Feb. 16, from 3pm to 5pm.
"Jobs in the electric vehicles industry show great potential for new employment opportunities, and employment is expected to grow in all of the major sectors of the industry," according to the Bureau of Labor Statistics. Positions include chemical, electrical, material, and mechanical engineers; software developers; commercial and industrial designers; technical positions in manufacturing and maintenance; infrastructure positions for urban and regional planners; and industry-supportive positions such as marketing, management, sales, and media. Whatever a student's area of focus, the EV industry represents an exciting source of opportunity.
The event starts up with a Q&A session with a panel of industry experts:
Attendees will have the chance to network with these key stakeholders in the EV boom and gain valuable insights into the present and future of the industry. They will also receive a free year's membership in the Scottsdale Electric Vehicle Association (the fastest-growing chapter in the country) to further network, learn, and explore these expanding opportunities.
After the panel, the EV Car Show begins. Nearly a dozen unique EVs and their owners offer attendees the chance to get up close and personal with these exciting, high-tech machines and to hear directly from the drivers who know them inside and out. Vehicles include:
1972 El Camino EV Conversion
Rivian R1T Adventure Vehicle
Ford F-150 Lightning 
Tesla Model 3 Long Range 
Tesla Model X
Tesla Model S Performance 
Tesla Original Roadster
Kia EV6 
Chevy Bolt EUV 
Whether it's a career in STEM, design, marketing, business, communication, supply chain management, or any other field from which the EV industry draws power, Get Into Electric Vehicles offers a hands-on look at these new supercharged jobs. Click here to learn more and register. 
Learn about the many STEM degree and certificate programs at SCC.