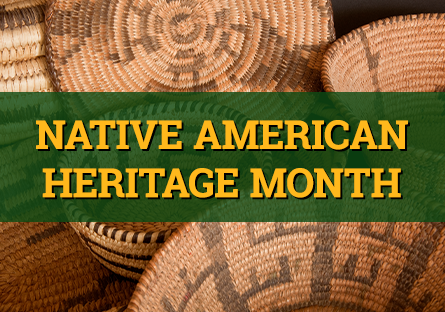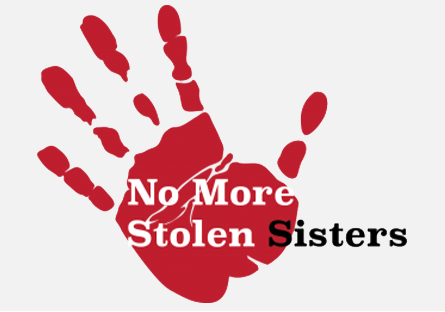 Missing and Murdered Indigenous Women & People Exhibit • November 1-30 • SCC Library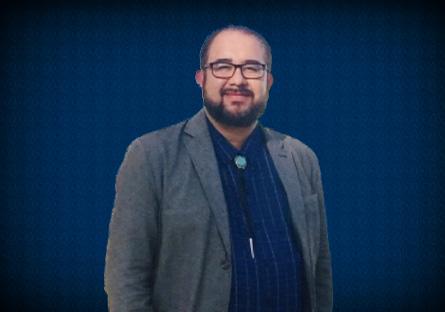 Christoper Sharp: Missing and Murdered Indigenous Peoples: Perspectives on Indigenous Students and the Faculty and Staff Who Serve Them • November 8, 1 p.m. • Indigenous Cultural Center Room 222 or online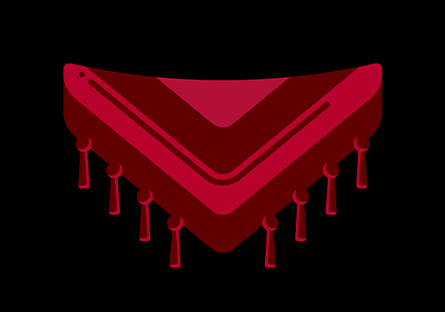 Red Shawl Day • November 19 • Social Media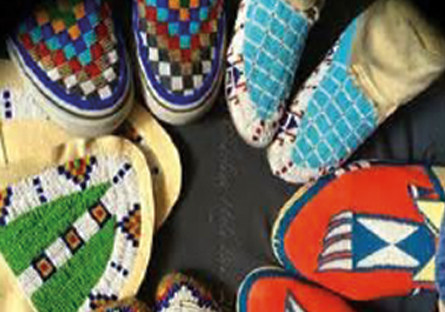 Annual Rock Your Mocs • November 12–18 • Social Media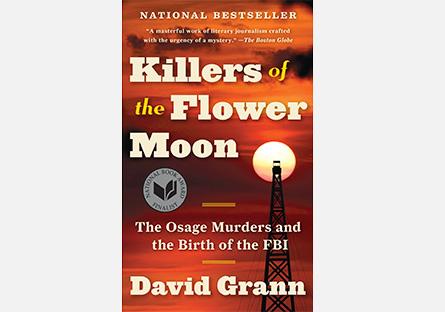 Killers of the Flower Moon Book Club Discussion • November 28, 12 p.m. • Indigenous Cultural Center Rooms 216/217 or online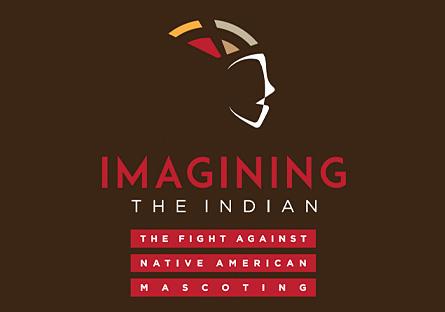 Imagining the Indian: The Fight Against Native American Mascoting • November 29, 6:00 p.m. showing • Indigenous Cultural Center Rooms 221
November is Native American Heritage Month. The American Indian Program at Scottsdale Community College (SCC) is hosting a number of events to celebrate, recognize, and support the achievements and contributions of American Indians.
By offering a variety of events throughout the month, we invite you to experience American Indian culture through awareness, art, presentations, traditional teachings, discussions, and storytelling. In addition to honoring the heritage, culture, and history of our Native American students, these events provide opportunities for the larger community to gain an increased knowledge and cultural understanding of Indigenous communities, both currently and historically.
Missing and Murdered Indigenous Women & People Exhibit
November 1-30 | SCC Library
The Missing and Murdered Indigenous Women, Girls, and People epidemic pervasively affects Indigenous people in Canada and the United States, including the First Nations, Inuit, Métis, Alaska Natives, Native Hawaiian and Native American communities. As a group, Indigenous women have been socially, economically, and politically marginalized; Indigenous women and girls are frequent targets of hatred and violence.
Underlying socioeconomic factors, such as poverty and homelessness, contribute to the victimization, as do historical factors, such as racism, sexism, and the legacy of colonialism. Indigenous women are between 3 and 3.5 times more likely to be victims of violent crime than other women, and the violence they face is often more severe.
In 2016, the number of reports filed of missing American Indian and Alaska Native women and girls reached 5,712. However, the U.S. Department of Justice's federal missing persons' database logged only 116 cases. Arizona was ranked as the third most dangerous state for Indigenous women and girls.
Learn more about this national epidemic by visiting the SCC Library's Missing and Murdered Indigenous People (MMIP) Exhibit and find books on the subject. View the ASU MMIWG Report (PDF) for more information.
Missing and Murdered Indigenous Peoples: Perspectives on Indigenous Students and the Faculty and Staff Who Serve Them
November 8, 1 p.m. | Indigenous Cultural Center Room 222 or online
Christopher Sharp will discuss how Arizona was the third state in the nation to pass legislation to reduce the Missing and Murder of Indigenous Women and Girls (MMIWG). In 2019, HB 2570 was passed and led by Representative Jennifer Jermaine (White Earth Ojibwe), and it established a 23-person MMIWG Study Committee comprised of Indigenous leaders, law enforcement, legislators, victim advocates, and community members. Our past findings on MMIWG laid the foundation for the current study. Given that homicides of young Indigenous women were more likely to occur among those of college age (e.g., 20-40) and in cities that housed universities in Arizona (Fox et al., 2020), we aimed to understand the lived experiences of ASU Indigenous college students and the faculty/staff who serve this population.
Christopher Sharp, M.S.W, M.P.A, is a Clinical Assistant Professor and the Director of Office of American Indian Projects, within the School of Social Work at the Arizona State University. He is of the Mohave tribe, descendant of the Frog Clan (Bouh'th) and a citizen of the Colorado River Indian Tribes. He teaches courses as a professor, serves as a field liaison to students in Tribal and urban American Indian-serving field placement settings, and is the advisor for the American Indian Social Work Student Association. He earned his B.S. in American Indian Studies, Master of Social Work, and Master of Public Administration at ASU.
Annual Rock Your Mocs
November 12-18 | Social Media
Established in 2011, Rock Your Mocs, is a worldwide Native American & Indigenous Peoples social media event held annually. Although the original day will always be November 15th, this social media campaign is held to inspire cultural pride for American Indians and Alaska Natives, to showcase individual tribal identity, and to honor ancestors. To participate, snap a picture (or shoot a video) of your moccasins, tag us on social media (@ScottsdaleCC), and include the hashtags #ScottsdaleCC and #RockYourMocs2023. If your culture doesn't include moccasins, join the party and show your support by wearing a turquoise ribbon or t-shirt instead!
Sisters Rising—Native Women Reclaiming Sovereignty
November 16 | Science Lecture 106
11 a.m. and 1 p.m. showings
"Sisters Rising" is a powerful documentary about six Native American women reclaiming personal and tribal sovereignty. Native American women are 2.5 times more likely to experience sexual assault than all other American women. One in three Native women report having been raped during her lifetime and 86% of the offenses are committed by non-Native men. These perpetrators exploit gaps in tribal jurisdictional authority and target Native women as 'safe victims.'
This film is being shown as part of Human Trafficking Awareness Week at SCC.
Red Shawl Day
November 19 | Social Media
Red Shawl Day, observed on November 19, highlights Red Shawl Week. During the week, people are encouraged to wear red in honor of Missing and Murdered Indigenous Women and Girls (MMIWG).
According to the U.S. Bureau of Indian Affairs, people are invited to ". . . wear red to draw attention to the horrible acts of violence committed against American Indian and Alaska Native people, particularly women and children." "Red is the official color of the #MMIW campaign, but it goes deep and has significant value. In various tribes, red is known to be the only color spirits see. It is hoped that by wearing red, we can call back the missing spirits of our women and children so we can lay them to rest."
To participate online, tag us on social media (@ScottsdaleCC), and include the hashtags #ScottsdaleCC and #RedShawlDay.
Killers of the Flower Moon Book Club Discussion
November 28, 12:00 p.m.
Indigenous Cultural Center Rooms 216/217 or online
Read Killers of the Flower Moon: The Osage Murders and the Birth of the FBI by David Grann with the SCC Library Book Club. Students, pick up a free copy from the SCC Library, while supplies last.
Bring your lunch and discuss Killers of the Flower Moon by David Grann, a twisting, haunting true-life murder mystery about one of the most monstrous crimes in American history. In the 1920s, the richest people per capita in the world were members of the Osage Nation in Oklahoma after oil was discovered beneath their land. Then, one by one, Osage tribal members were killed in cold blood. As the death toll rose, the newly created FBI took up the case to try to unravel the mystery.
The Book Club is open to SCC students, staff, and faculty. RSVP to the discussion here.
Imagining the Indian: The Fight Against Native American Mascoting
November 29, 6:00 p.m. showing
Indigenous Cultural Center Rooms 221
Join co-Directors, Producers and Writers, Ben West and Yancy Burns for a showing of this documentary which examines the movement to eliminate the use of Native American slurs, names, logos, images and gestures that many Native Americans and their allies find demeaning and offensive.
---
All events are open to the public and free of charge. For more information, contact the American Indian Program at SCC at (480) 423-6531.