Tuesday, November 1, 2022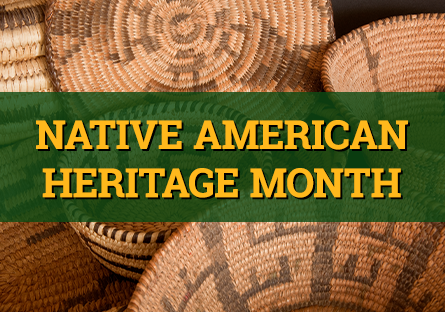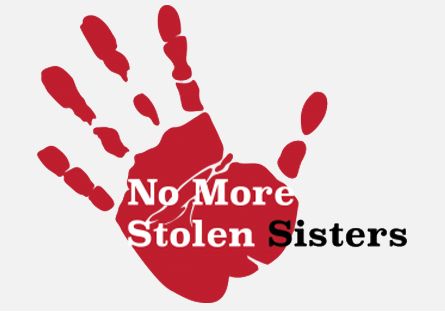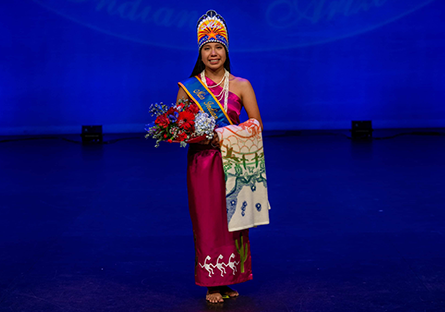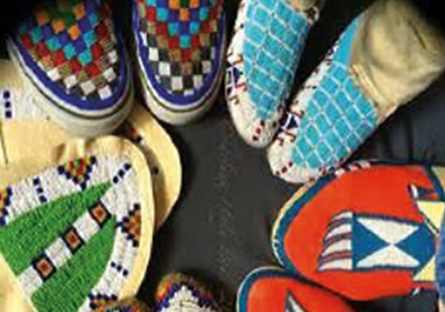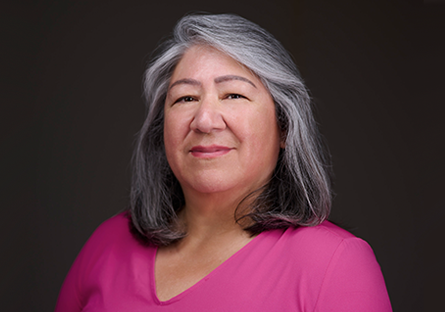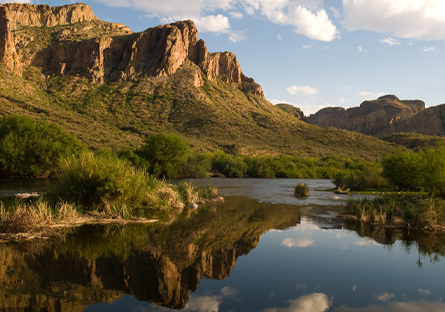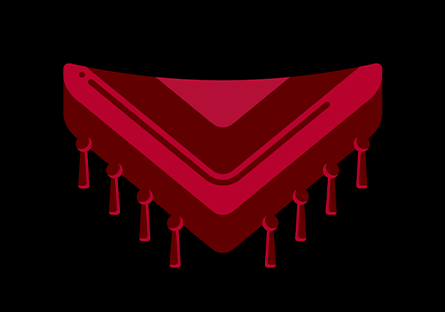 November is Native American Heritage Month! The American Indian Program at Scottsdale Community College (SCC) is hosting a number of events to celebrate, recognize, and support the achievements and contributions of American Indians.
By offering a variety of events throughout the month, we invite you to experience American Indian culture through awareness, art, presentations, traditional teachings, discussions, and storytelling. In addition to honoring the heritage, culture, and history of our Native American students, these events provide opportunities for the larger community to gain an increased knowledge and cultural understanding of Indigenous communities, both currently and historically. All events are open to the public and free of charge.
---
Missing and Murdered Indigenous Women & People Exhibit
November 1-30 | SCC Library
The Missing and Murdered Indigenous Women, Girls, and People epidemic pervasively affects Indigenous people in Canada and the United States, including the First Nations, Inuit, Métis, and Native American communities. As a group, Indigenous women have been socially, economically, and politically marginalized; Indigenous women and girls are frequent targets of hatred and violence.
Underlying socioeconomic factors, such as poverty and homelessness, contribute to the victimization, as do historical factors, such as racism, sexism, and the legacy of colonialism. Indigenous women are between 3 and 3.5 times more likely to be victims of violent crime than other women, and the violence they face is often more severe.
In 2016, the number of reports filed of missing American Indian and Alaska Native women and girls reached 5,712. However, the U.S. Department of Justice's federal missing persons' database logged only 116 cases. Arizona was ranked as the third most dangerous state for Indigenous women and girls.
Learn more about this national epidemic by visiting the SCC Library's Missing and Murdered Indigenous Women and Girls (MMIWG) Exhibit. To learn more online, visit the Urban Indian Health Institute.
In addition to the MMIWG Exhibit, the Library has a selection of featured books by Native American authors available for checkout.
---
34th Annual Red Mountain Eagle Pow-wow
November 5-6 | Salt River Baseball Field
Attend the Red Mountain Eagle Pow-wow, hosted by Salt River Pima-Maricopa Indian Community (SRPMIC), for a weekend of food, music, dancing, and celebration! Browse Native American arts & crafts vendors, and visit SCC's recruitment table, featuring information about our American Indian Program, Early College programs (Hoop of Learning and Salt River Jr. ACE), and more.
The Pow-wow, held at Salt River Baseball Field, is open to the public and free of charge. For more information, visit the Discover Salt River website.
---
Veterans Day Recognition Ceremony & Presentation
November 10, 9:00 a.m. | ICC 222
Join SCC's American Indian Program and Veteran Services Office for "Military Experience," a presentation by Artichoke alum (2020), SRPMIC member, and U.S. Army veteran Edward Pacer Reina.
During his enlistment from 1988-1992, Reina served as an airborne infantry soldier with the 505th Parachute Infantry Regiment of the 82nd Airborne Division. His unit was deployed to the Sinai Peninsula of Egypt with the international peacekeeping group, Multinational Force and Observers, and later to Saudi Arabia for Operations Desert Shield and Desert Storm.
Prior to returning to school in 2017, Reina served as the Veterans Coordinator for SRPMIC's newly created Veterans Affairs Office. Reina graduated from SCC with an associate degree and is pursuing enrollment at the College of Health Solutions at Arizona State University.
The Veterans Day Recognition Ceremony will begin with a prayer led by SCC student and SRPMIC member Sistine Lewis, who won the title of Miss Indian Arizona 2022-2023. Michael Salinas (Quechan) will perform a Native American Gourd Song in recognition of veterans. Light refreshments will be served.
---
11th Annual Rock Your Mocs
November 13-19 | social media
Rock Your Mocs is an annual, worldwide Indigenous Peoples, Native American, and Alaska Native grassroots movement. This social media campaign is held to inspire cultural pride for American Indians and Alaska Natives, to showcase individual tribal identity, and to honor ancestors. While the original Rock Your Mocs will always be November 15, this year's campaign invites you to celebrate all week long.
To participate, snap a picture (or shoot a video) of your moccasins, tag us on social media (@ScottsdaleCC), and include the hashtags #ScottsdaleCC and #RockYourMocs2022. If your culture doesn't include moccasins, join the party and show your support by wearing a turquoise ribbon or t-shirt instead!
Find us on social media: Facebook | LinkedIn | Twitter | Instagram.
---
COVID in Indian Country
Due to unforeseen circumstances, this event has been canceled.
Join Arizona State University (ASU) Professor Dr. Angela Gonzales for a discussion of the effects and impact of COVID-19 in Indian Country. 
The pandemic has disproportionately impacted Native Americans and Tribal communities. Leading up to the crisis, many state and federal policies undercut tribal sovereignty, leaving tribal healthcare systems underfunded and ill-equipped to respond to the spread of COVID-19 in their communities. Gonzales will discuss the immediate and ongoing repercussions of the pandemic as they relate to Indigenous communities.
Before moving to ASU in 2016, Gonzales served on the faculty in the Department of Development Sociology at Cornell University. She holds a Ph.D. in Sociology from Harvard University and an Ed.M. in Education Policy and Management from the Harvard Graduate School of Education. As a community-engaged scholar, her research cuts across the fields of Sociology, Indigenous Studies, and Public Health, with a focus on the social determinants of Indigenous health. Her work has been supported by the National Institutes of Health, and by the National Science, Ford, and Russell Sage Foundations. She is the past president of the Hopi Education Endowment Fund and currently serves on the Board of the Colorado Plateau Foundation. Gonzales is an enrolled member of the Hopi Tribe from the Village of Shungopavi (Spider Clan).
---
Current Impacts on Indigenous Communities
November 18, 12:00 p.m. | ICC 216 or online
BYOL: Bring Your Own Lunch
Join Interim SAIN Director and faculty Pam Yabeny for a conversation about SAIN and SCC's American Indian Studies (AIS) Program. Yabeny's discussion will focus on the latest information impacting Indigenous communities across the U.S., including Alaska and Hawaii.
Yabeny, a doctoral student in the University of Arizona American Indian Studies department, is a member of the Diné Tribe. Yabeny holds a Bachelor of Arts from the University of Notre Dame, and a Master of Counseling and a Master of Science in American Indian Studies from Arizona State University. Yabeny, originally from Cove, Arizona, has worked with American Indian students within the Maricopa Community College District for nearly a decade.
Bring your own lunch to this "Lunch & Learn with American Indian Studies" event. Attend in person or online. To attend online, visit bit.ly/3VlDMJS.
---
Red Shawl Day
November 19 | social media
Red Shawl Day, observed on November 19, highlights Red Shawl Week. During the week, people are encouraged to wear red in honor of Missing and Murdered Indigenous Women and Girls (MMIWG). 
According to the U.S. Bureau of Indian Affairs, people are invited to "… wear red to draw attention to the horrible acts of violence committed against American Indian and Alaska Native people, particularly women and children. Red symbolizes the loss of sacred lifeblood through violence."
To participate online, tag us on social media (@ScottsdaleCC), and include the hashtags #ScottsdaleCC and #RedShawlDay.
Find us on social media: Facebook | LinkedIn | Twitter | Instagram.
---
Native American Heritage Day Film Festival
November 18-25 | online
November 25 is Native American Heritage Day! In 2009, former President Barack Obama signed the Native American Heritage Day Act of 2009 into law, designating the Friday after Thanksgiving as Native American Heritage Day.
In signing H.J. Res. 40 into law, President Obama stated, "I encourage every American to join me in observing Native American Heritage Day… It is also important for all of us to understand the rich culture, tradition and history of Native Americans and their status today – and to appreciate the contributions that First Americans have made, and will continue to make to our Nation."
To celebrate Indigenous culture, the Smithsonian's National Museum of the American Indian is hosting the free, online "Native Cinema Showcase 2022," from November 18-25. This annual celebration features the best in Indigenous film. This year's showcase includes 35 films (six feature-length and 30 shorts) representing 30 Native nations around the world. Genres include documentaries, music videos, films in Indigenous languages, family-friendly shorts, and more.
All films are available on demand from November 18 through 9:00 p.m. (MST) on November 25. To watch the films or learn more, visit Native Cinema Showcase.