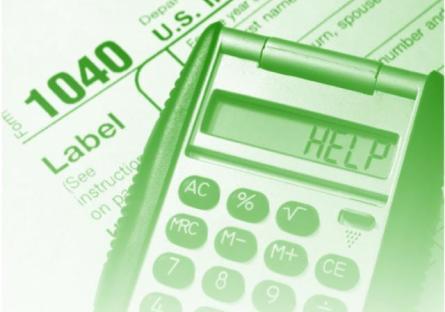 Tax season is here, and Scottsdale Community College is offering free, basic income tax return preparation with electronic filing for the community.
Eligible participants include those generally with annual income less than $60,000, persons with disabilities, the elderly, and limited English-speaking taxpayers who need assistance in preparing their own returns.
An IRS-certified volunteer will be available to meet on the SCC campus from 4:00 p.m. to 8:00 p.m. on Mondays and Wednesdays (January 30 to April 12, 2023) and 9:00 a.m. to noon on Saturdays (January 28 to April 8, 2023) in the Business Building (BUS), Room 103. Appointments are required, and the location is 9000 E. Chaparral Road, Scottsdale.
View the complete list of items to bring.
All volunteer tax preparers are certified by the Internal Revenue Service (IRS) as part of the U.S. government's Volunteer Income Tax Assistance (VITA) program.
Dr. Bill Wyngaard oversees the free tax preparation services. He is also Residential Faculty at SCC, directing the Enrolled Agent program and courses. "Preparing one's own tax return can be time-consuming, and many people simply need additional assistance to do it correctly," he said. "SCC is a natural fit to perform this activity given the instructional expertise we deliver to students seeking a career as enrolled agents and IRS authorization."
SCC's Enrolled Agent certificate program helps to prepare students for the Enrolled Agent Examination. The IRS Enrolled Agent credential allows tax practitioners to represent taxpayers before the IRS when it comes to collections, audits, and appeals. Enrolled Agents' expertise in the continually changing field of taxation enables them to effectively represent taxpayers at all administrative levels within the IRS. Students who successfully complete this certificate program may also seek employment as tax preparers.
For more information, please contact Dr. Bill Wyngaard at (480) 425-6912 or email [email protected].
Make an appointment to consult with an IRS-certified volunteer at SCC.