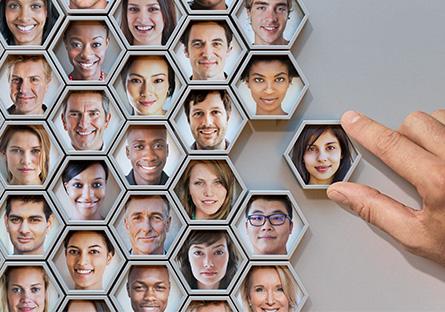 Scottsdale Community College (SCC) is partnering with Pipeline AZ, an Arizona career development and job platform to provide students with a comprehensive resource that connects academic progress with work-based-learning and, ultimately, a career network. This integrated solution called the Maricopa Pipeline unites all ten Maricopa Community Colleges, including SCC, in its mission to grow the regional economy and community by introducing opportunities to connect platform participants to in-demand careers.
"SCC provides its students with many opportunities to upskill and reskill as they navigate their career paths," said Dr. Eric Leshinskie, President of Scottsdale Community College. "The Maricopa Pipeline allows SCC students to see actionable ways they can discover fields of interest and training opportunities that can support them no matter where they are in their career journeys."
The platform gives students and job seekers advanced insights about the exact skills and education they need to reach their career goals. Upon completion of their profile, users will then have access to a variety of career exploration opportunities and information on work-based-learning experiences including job shadowing, internships, service learning, field experience, research, apprenticeship, further education, and other opportunities specific to Maricopa County.
"Pipeline AZ's partnership with SCC is an intentional workforce solution that engages with students in a way that is tailored to their interests and circumstances," said Katherine Pappas, Senior Vice President of Pipeline AZ. "As students graduate and enter the workforce or as job seekers look to make their next career move and go back to school, they can employ these tools to find a professional development pathway in any industry."
The Maricopa Pipeline empowers SCC students and Scottsdale job seekers with a collection of resources to explore high-demand careers that align with their passions, skills, and Maricopa County's industry demands. Maricopa Pipeline uses Pipeline AZ's white-labeled platform and services to act as a career exploration and talent development infrastructure for all students and alumni.
SCC students, Artichoke alumni, and Scottsdale job seekers of any age and experience can set up a profile, explore career paths, education opportunities and connect with employers at Maricopa Pipeline.
About Pipeline AZ
Pipeline AZ is a career development and exploration platform that creates pathways to in-demand careers by connecting the dots between industry and education. It uses skills mapping technology to help job seekers discover new paths or level up in their existing careers while also serving as a valuable recruiting tool for employers. Learn more at pipelineaz.com.