Wednesday, August 16, 2023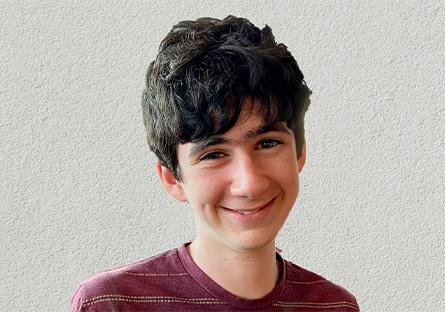 Let's give a warm welcome to Scottsdale Community College's newest Student Senator – Scott Murphy!
As Student Senator, Murphy will work directly with the Maricopa County Community College District to advocate on behalf of his fellow students, working alongside district and college administration, Governing Board, faculty and staff to make sure the voices of Artichokes are heard loud and clear.
Student Senators also work closely with SCC's student government, the Council for Student Leaders, to preserve student rights, serve their needs, provide funding for activities and clubs, and serve as an official voice of the student body. In fact, Murphy's time on the Council of Student Leaders is what led him to this new position.
"I have loved my time [in the Council of Student Leaders], helping students to get the best experience possible," he says. "When the Student Senator position opened up, I was presented with the same opportunity to help improve the student experience. I took it!"
"As the student senator, I will help improve the student experience. I want to ensure that students' voices are heard. I want anyone to feel comfortable contacting me about any grievances they might have, and I will try to help resolve whatever the issue is."
Murphy is passionate about education. At just 16 years old, he is pursuing associate degrees in Business, Political Science, and Sustainability while also working towards professional certificates in Design and Computer Information Systems. "After graduation, I hope to go to Barrett, the ASU Honors College. I hope to graduate from there at 22 with my M.B.A. From there, I want to get a job at my dream company: Disney."
Murphy says he plans to be in Artie's Cafe at least once a week, so any students who need help can chat with him openly about what they are experiencing. "I will try to help them in any way I can, whether it be as simple as directions to another building or addressing a district-wide problem."
From his perspective, many students do not realize how many resources they have available to them at SCC. One of his goals is to raise awareness of all the tools and systems at the college that can help them out in their academic, social, and personal lives.
And a quick tip if you want to get on his good side: Murphy is an avid reader and writer. Ask him about his favorite book series, "Ranger's Apprentice"!
If you have any questions or comments for Murphy, you can reach him at [email protected].
Congratulations, Scott! We know you'll do great things on behalf of your fellow Artichokes.