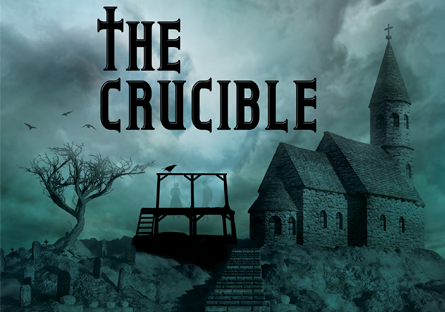 Prepare to be captivated! Scottsdale Community College's School of Film+Theatre is back with a new production that will transport you to the harrowing world of seventeenth-century Salem, Massachusetts. Brace yourself for "The Crucible", a spellbinding play written by the legendary Arthur Miller. Mark your calendars for 7:30 pm on June 27th and 28th, when the PAC Main Stage at SCC becomes the battleground for truth and justice.
Step into the searing heat of a community engulfed by hysteria as "The Crucible" unfolds. Miller's classic shines a spotlight on the witch hunts and trials that plagued seventeenth-century Salem, where the eagerness of neighbors to testify against one another reveals the dangerous and devastating consequences of socially sanctioned violence.
Through powerful performances and gripping storytelling, this production serves as a poignant reminder of the destructive forces that can tear a community apart. With Director Don K. Williams at the helm, this production promises to be a riveting experience, delving into themes of fear, hysteria, and the destructive power of societal violence.
Tickets are available for purchase online. General admission tickets are $15, and $10 for students. For further information or inquiries, contact Amanda Embry, at [email protected] or call the box office at 480-423-6356.
Don't miss out on the raw emotions and thought-provoking themes that make "The Crucible" a must-see theatrical experience!