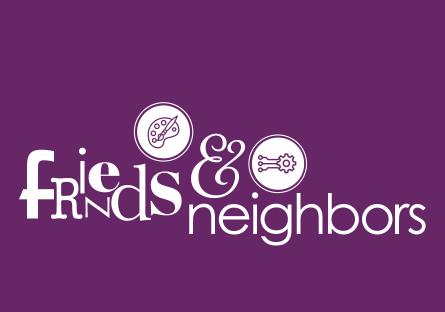 Creative thinkers and those who love visual art, design, dance, music, film or theatre will find all the information they need about the exciting opportunities available to them at the Visual and Performing Arts Open House event on April 22, 2023, from 8:00 am to 11:00 am. Hosted by Scottsdale Community College (SCC), the event will showcase the College's robust Visual & Performing Arts programs and offer prospective students everything they need to know about degree pathways and career options.
Dubbed "Friends and Neighbors", this event is an excellent opportunity for visitors to interact with faculty members, ask questions, engage in hands-on activities to explore their field of interest, and learn more about SCC's degree and certificate programs.
Attendees can get a glimpse into the College's Visual & Performing Arts programs by participating in the educational activities and demonstrations hosted by the college's talented and experienced instructors. The Visual Communication program will teach participants to print their own customized posters using the latest industry technology, getting them hands-on with the print lab and digital press. They will learn what it's like to work in this fast-growing industry, where skills in graphic design, marketing, and digital manufacturing are highly sought after.
The Interior Design and Architectural Technology programs will be collaborating in a joint event. There will be a variety of activities for guests to enjoy. Faculty, staff, and student volunteers will be available to greet our guests, lead classroom and exhibit tours, and answer questions. Food and drink, along with a design-related gift will be provided.
The Art Department will showcase several of its popular programs. At the Photography expo, visitors can learn about the origins of photography and witness the chemical magic in action as they create their own photogram bandana. The Sculpture showcase will teach visitors the skills they need to make a 5" x 5" relief sculpture to be cast in aluminum. Participants can scratch an original design in a block of resin-bonded sand, which will be filled with molten aluminum, cooled, and removed from the mold for them to take home. Metal casting is one of many processes explored in the sculpture area of the Art Department, along with woodworking, wood carving, gas welding, mig welding, tig welding, stone carving, blacksmithing, and more. SCC also offers classes in small metals for making jewelry and other types of art using metalsmithing techniques.
The Scottsdale School of Film+Theatre will offer a unique opportunity to experience a film set firsthand by shooting a scene on their sound stage, with participants getting the chance to set up lights, cameras, and audio equipment before trying out each role on a film set. In addition, participants will receive a link to view the final film they worked on.
The Music Department will feature performances by the award-winning jazz combo Artist of Promise at 8:30 - 9:00 am at Two Waters Circle, and the SCC Faculty Woodwind trio will perform from 9:30 - 10 in MUS115. These performances will showcase the musical talent of SCC's students and faculty and demonstrate to prospective musicians the skills they will be taught to master.
Visitors can learn about the requirements and admission criteria for each program, as well as the career opportunities available after graduation, and faculty members and advisors will be on hand to answer questions and provide guidance on the programs and career paths. The event is open to all prospective students and their families, regardless of their previous experience in the Visual & Performing Arts. Whether you are a high school student, a professional looking for a career change, or a lifelong learner, SCC's Visual & Performing Arts programs offer something for everyone.
Learn more about the SCC's extensive Visual & Performing Arts programs.