Tuesday, February 28, 2023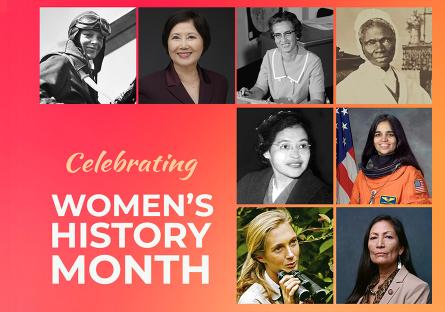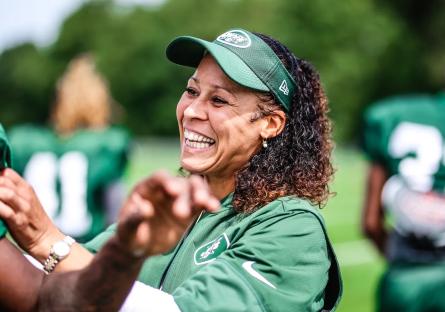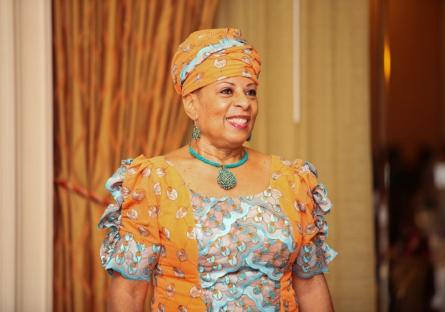 Women's History Month, recognized every March, marks the annual celebration of achievements and contributions by women. This national recognition has been designated by every U.S. president since 1987 to honor the contributions women have made to American history in a variety of fields. This year's theme, selected annually by the National Women's History Alliance (NWHA), is "Celebrating Women Who Tell Our Stories."
According to the NWHA, the theme of 2023 seeks to recognize "women, past and present, who have been active in all forms of media and storytelling including print, radio, TV, stage, screen, blogs, podcasts, and more. The timely theme honors women in every community who have devoted their lives and talents to producing art, pursuing truth, and reflecting the human condition decade after decade."
Scottsdale Community College proudly celebrates Women's History Month with the following events – all are free of charge and open to students, faculty, staff, and the larger community.
Women of SCC Spotlight
March 1 - 31
Digital Displays around Campus
Let's celebrate the women of SCC! Their contributions serve our students, the College, and the larger community. These spotlights will be featured around campus. Submit your nominations here.
Celebrating Women Who Tell Our Stories with Collette V. Smith
Tue., March 21 | 5 pm
Indigenous Culture Center (ICC), room 221-222
Cohosted by the City of Scottsdale
Join SCC and the City of Scottsdale as we welcome coach, activist, and trailblazer Collette V. Smith, Founder and President of Believe N You, Inc., for an inspirational speaking engagement to honor this year's Women's History Month theme, Celebrating Women Who Tell Our Stories.
Smith gained international notoriety when she became the NFL's first African American female coach and the first female coach in NY Jets' franchise history. Her company, Believe N You, champions kids and women in under-served communities by facilitating motivational events. Smith is an Ambassador for the National Coalition Against Domestic Violence, Up2UsSports, and the Voss Foundation, which helps provide access to clean water for women in rural Africa.
Register for the Collette V. Smith event here.
View a map of campus.
Week of Self-Care
The Office of Student Experience & Leadership (SEAL), in conjunction with SCC's Women Rising club, invites all students to participate in a week of activities focused on self-care. Rejuvenate and get ready to tackle the second half of the Spring Semester!
Self-Care Stations
Mon. - Tue., March 27 - 28 | 11:30 am - 1:30 pm
SC East Patio
Stop by our self-care stations for fun, relaxing activities! The following stations will be available: make your own sugar scrub; mandalas - adult coloring pages; journaling - write a letter to important women in your life; and a plant propagation station. 
---
Wind-Down Wednesday
Wed., March 29 | 11:30 am - 1:30 pm
Artie's Lounge (SCC Cafeteria)
Join us in the cafeteria for a mid-week reflection. We'll provide materials for coloring and journaling. If you prefer, visit our reading station stocked with books from SCC's Library, or incorporate our prompts focused on historical figures and important women in your life into your reflection.
---
Thirsty Thursday
Thur., March 30 | 11:30 am - 1:30 pm
Artie's Lounge (SCC Cafeteria)
Toast the women in your life! Stop by for a beverage of your choice. Enjoy coffee, tea, or sparkling water.
---
Film Friday
Fri., March 31 | 11 am - 1 pm
Artie's Lounge (SCC Cafeteria)
Cosponsored by the SCC Library
Join us for a movie screening of "Dolores"
---
Black Woman Rising: African American Community Mothers in Phoenix
Wed., April 5 | 2 - 3 pm
Online
Join Dr. Akua Duku Anokye, ASU Associate Professor of Africana Language, Literature, and Culture for an online presentation celebrating African American women who have had a tremendous impact on the lives of Arizonans. During her decades-long project, Dr. Anokye has had the privilege of interviewing a number of amazing women, whom she calls 'other mothers' and 'community mothers' – social activists who emerged from the Black woman-centered network of community.
Dr. Anokye will introduce us to these powerful Black women who have risen to lead movements, create institutions, administer justice, and speak up when others were silent.  Dr. Anokye will share the stories of women like Betty and Jean Fairfax, Jean Williams, Fatimah Halim, and Carol Coles Henry; women who have served their community with love, foresight, and integrity.
Register for the Black Woman Rising event here. Cosponsored by AZ Humanities.
---
Related Resources
SCC Library WHM Resource Guide: Explore books, streaming videos, databases, and more from the SCC library and learn about Women's History in the United States.