Wednesday, January 25, 2023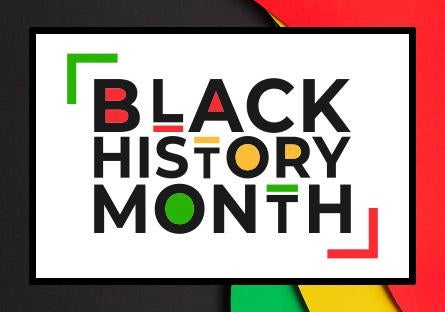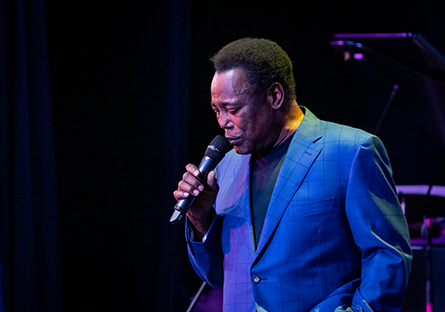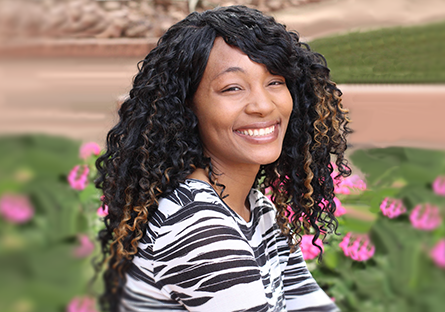 Black History Month, celebrated each February, marks the annual celebration of achievements and contributions by African Americans. This national recognition has been designated by every U.S. president since 1976. This year's theme is "Black Resistance."
The Association for the Study of African American Life and History (ASALH) offers an interdisciplinary description of Black Resistance, encompassing politics, education, athletics, faith, medicine, and more. The article states, "Black people have had to consistently push the United States to live up to its ideals of freedom, liberty, and justice for all. Systematic oppression has sought to negate much of the dreams of our griots, like Langston Hughes and Zora Neale Hurston, and our freedom fighters, like the Rev. Dr. Martin Luther King, Jr., Septima Clark, and Fannie Lou Hamer fought to realize. Black people have sought ways to nurture and protect Black lives, and for autonomy of their physical and intellectual bodies through armed resistance, voluntary emigration, nonviolence, education, literature, sports, media, and legislation/politics."
Scottsdale Community College (SCC) proudly celebrates Black History Month with a selection of events supporting this year's theme. All events are free (unless otherwise stated) and open to students, employees, and the general public.
11th Annual Musical Showcase: Performance by George Benson
Saturday, Feb. 11  |  7:30 pm  |  Performing Arts Center (PAC)
Doors open at 7 pm, and the performance begins at 7:30 pm.
SCC's annual Musical Showcase features a performance and scholarship presentation by 10-time Grammy Award Winner George Benson. The winner of this year's George Benson Honorary Scholarship, Jack Meyers, will showcase his talent, along with SCC's top student and faculty musicians. The evening rounds off with an auction to benefit the SCC Music Department Scholarship Fund. The two items up for bid, autographed by Benson, are part of his signature line: an Ibanez guitar and a Fender amplifier.
George Benson's illustrious career, spanning six decades, has been celebrated with awards, acclaim, and Billboard-topping songs and albums. Benson has been recognized by the National Endowment of the Arts as a Jazz Master, the nation's highest honor in jazz. His dedication to supporting education has provided scholarships to Scottsdale Community College music students for over a decade.
Tickets are available to purchase ($10 for students, $15 for general admission). For more details or to secure tickets, visit bit.ly/george-benson-s23. 
Langston Hughes Project: a Multimedia Concert with Dr. Ron McCurdy
Monday, Feb. 13  |  12 - 1 pm  |  MUS 115 or online
Join us for a multimedia concert performance, Langston Hughes' kaleidoscopic jazz poem suite, "Ask Your Mama: Twelve Moods for Jazz," featuring Malcolm-Jamal Warner and the Ron McCurdy Quartet.
The twelve-part epic poem is Hughes' homage in verse and music to the struggle for artistic and social freedom at home and abroad at the beginning of the 1960s. Hughes scored the piece with musical cues drawn from blues and Dixieland, gospel songs, boogie-woogie, bebop, progressive jazz, Latin "cha cha," Afro-Cuban mambo music, German lieder, Jewish liturgy, West Indian calypso, and African drumming – a creative masterwork left unperformed at his death.
By way of videography, this concert performance links the words and music of Hughes' poetry to topical images of Ask Your Mama's people, places, and events, as well as to the visual artists Langston Hughes admired or collaborated with over the course of his career.
Dr. Ronald C. McCurdy is a professor of music at the Thornton School of Music, University of Southern California (USC), and is a past president of the International Association for Jazz Education (IAJE). Prior to his appointment at USC, he served as Director of the Thelonious Monk Institute of Jazz. Dr. McCurdy served as the director of the National Grammy Vocal Jazz Ensemble and Combo, and as Director of the Walt Disney All-American College Band in Anaheim, CA, for two decades.
This event, co-hosted by Paradise Valley Community College, is free and open to the community.
To register for this event or to attend online, visit bit.ly/langston-hughes-s23.
The Underground & Overground Railroad: a Multimedia Presentation with Dr. Tamika Sanders
Wednesday, Feb. 15  |  3 - 4 pm  |  Online
From 1810 to 1850, the Underground Railroad helped over 100,000 enslaved people escape to freedom. Join Dr. Tamika Sanders for a presentation of storytelling, historical artifacts, and songs, depicting the ingenuity and resiliency of those involved with the Underground Railroad.
Dr. Sanders will then lead us on a journey to explore the Overground Railroad – the network created by the Green Book during the Jim Crow era. The Overground Railroad helped foster a network of safe spaces to allow Blacks to travel, live, and work, despite illegal and legally sanctioned discrimination through Jim Crow laws. 
Dr. Tamika Sanders specializes in providing schools and businesses with diverse, real-world perspectives in programming initiatives and strategic community partnerships to generate revenue and provide opportunities for marginalized groups. In 2009, Dr. Sanders started her company, Savvy Pen, to provide interactive programs designed to incorporate arts learning and multicultural training to bridge cultural and socioeconomic divides between educators and their students. Sanders is a producing collaborating partner of the Bi-National Arts Residency (BNAR), which connects cultural communities in the Sonoran Desert with issues of social justice and identity through art. Dr. Sanders holds a Ph.D. in Higher Education, an MBA, and a BA in Communication.
This event, co-hosted by Arizona Humanities, is free and open to the community.
To register for this event, visit bit.ly/sanders-railroad.
Celebrate with a Book
February 1-28  |  SCC Library
Celebrate Black History Month by exploring the literature and culture of Black communities. Visit the SCC Library for a curated selection of novels, cookbooks, movies, and more.