Tuesday, January 18, 2022
Notice
This article appears for archival purposes. Any events, programs and/or initiatives mentioned may no longer be applicable.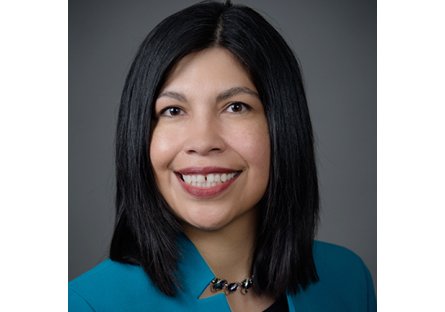 Veronica Hipolito has been named Scottsdale Community College's Interim President beginning Jan. 31, 2022, following the retirement of Chris Haines.
Hipolito currently serves as Chandler-Gilbert Community College's Vice President of Student Affairs, where she provides leadership and support to advance the College's mission of student success and completion. Prior to joining the Maricopa County Community College District (MCCCD), Hipolito worked at Coconino Community College (CCC) and served on the leadership team that created the CCC2NAU program, a nationally recognized partnership with Northern Arizona University. This program was recognized with a 2012 Lee Noel-Randi Levitz Retention Excellence Award and the 2012 Outstanding Institutional Advising Program Award from the National Academic Advising Association.
Hipolito received her M.A. in counseling from Northern Arizona University and was inducted into the 2021 College of Education Hall of Fame for her contributions to education.
MCCCD is in the final stages of a national search for a permanent president for SCC, and a new permanent president is expected to be named in the coming months. Additional information on the search can be found here.
After 38 years in higher education, including 30 years of service and dedication to MCCCD, SCC Interim President Chris Haines is retiring Jan. 28, 2022. President Haines' extensive career in higher education includes multiple leadership roles of rising responsibilities. Before joining SCC in 2018, she spent seven years at Phoenix College as Dean of Student Affairs, Vice President of Student Affairs and then Interim President. She had previously served as an adjunct instructor at Chandler-Gilbert Community College, Mesa Community College and South Mountain Community College, as well as student affairs and enrollment services positions for Mesa Community College, South Mountain Community College and SCC.