Notice
This article appears for archival purposes. Any events, programs and/or initiatives mentioned may no longer be applicable.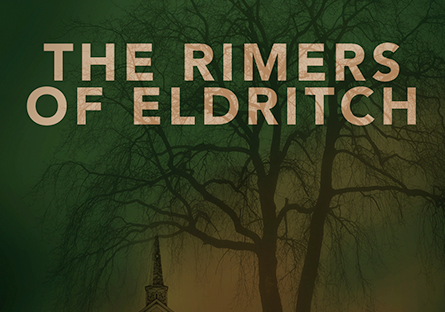 Scottsdale Community College's Conservatory Theatre returns this summer to present The Rimers of Eldritch on June 28 and 29. The play is an American classic about a murder in a typical Midwestern town.
The Scottsdale Conservatory Theatre program runs from May 31 to June 30, and students can earn up to 7 semester hours of college credit. The intensive multi-disciplinary training challenges actors and technically inclined theatre artists, no matter what their experience level is. While enrollment is open to everyone, the program is ideally suited for high school students (grades 9 through 12).
The program features leading industry professionals from across the Valley providing instruction on Shakespeare, scene study, improv, movement, scenic design, lighting, prop building, costume design, and podcast creation. The program culminates with rehearsals and public performances of the The Rimers of Eldritch play at SCC.
The Rimers of Eldritch – June 28‑29
Written by Lanford Wilson and directed by Don K. Williams, the play is set in a decaying Bible Belt ghostly town on the verge of disappearing, a place where the only movie house closed 8 years ago. The plot revolves around the sexual assault of a teenage girl and on an unrelated murder trial in the town of Eldritch in the mid-20th century. It explores the community's reaction to rape, lies, and murder.
"The School of Film+Theatre is beyond excited to bring back the Valley's most intensive summer theatre training program," said Amanda Embry, Head of Design at SCC. "This particular production will help challenge students of all levels and give them a unique and well-rounded theatre training experience."
Performances of The Rimers of Eldritch are scheduled for 7:30 p.m., June 28 and 29, at SCC's Performing Arts Center, 9000 E. Chaparral Road, Scottsdale. Attendance is free and open to the public. Advanced registration is recommended.
Learn more about the Scottsdale Conservatory Theatre program.
Learn more about Scottsdale School of Film+Theatre, including the available degree and certificate programs.