Notice
This article appears for archival purposes. Any events, programs and/or initiatives mentioned may no longer be applicable.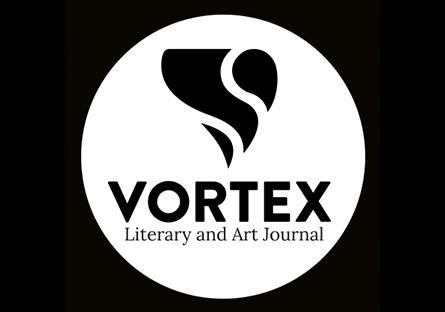 The annual Vortex Celebration and Awards Ceremony honored and recognized many Scottsdale Community College students in the creative writing, art, and visual communication disciplines April 28. Their exemplary work is featured in the newly published 2022 Vortex Literary and Art Journal. See list of all winners below.
The Vortex Journal was started more than 20 years ago by then Creative Writing program director Sandra Desjardins as a creative writing competition for SCC students. The publication has grown into an elegant, perfect-bound book complete with photographs of selected student artwork. Vortex won numerous awards in the national Community College Humanities Association Literary Magazine Competition. In addition to being published, all Vortex winners receive a cash prize.
View the 2022 Vortex Literary and Art Journal
This year's Vortex marks the transition to a 100 percent student-designed and produced publication. SCC students Nicole Kalucki and Gary Lidman helped lead the effort, proudly acknowledging the 2022 issue as "created by students, celebrating students."
Kim Sabin, SCC Creative Writing faculty, helps coordinate all aspects of Vortex. "The inspiration behind the contest and publication is that faculty, staff, and the administration wanted a way to honor our creative students' work, while celebrating and elevating their voices," she said.
"Having such a beautiful journal published and filled with SCC students' creative writing and art helps demonstrate SCC's commitment to this field and their amazing achievement. Vortex winners leave SCC with a publication credit that they can carry with them into their professional lives."
Vortex Winners
The following winners will receive cash prizes and have their work published in the 2022 Vortex Literary and Art Journal.
Art
Photography
1st Place: Lori Dortch – "Nest of Needles"
2nd Place: Brielle Walkney – "Sonoran Moon"
3rd Place: Lori Dortch – "The Future and the Progress"
HM: Melissa Kennedy – "Boardwalk"
3D
1st Place: David Zwicky – "Emergence"
2nd Place: Katy Schultz – "Enmeshed"
3rd Place: Emma Brown – "Hope"
HM: David Zwicky – "Never Forget"
Painting/Drawing
1st Place: Beverly Robb – "Dead Reckoning"
2nd Place: Ericka Oden – "Hidden Smiles"
3rd Place: Elaine Karcher – "Trio"
HM: Xianna Montoya – "Kitchen (me and Mama)"
HM: Joanne Gallery – "Between a Rock"
HM: Natalie Hazzard – "Close Up of the Desk"
Graphic Design
1st Place: Sunny Sabin – "Michael You Would Fall"
2nd Place: Nikolas Williams – "Indianapolis 500"
3rd Place: Nicole Kalucki – "Tulip Fields of Holland"
HM: Gary Lidman – "Anaglyph Skull"
Creative Writing
Personal Essay/Creative Nonfiction
1st Place: Steph Rubin – "The Perfume"
2nd Place: John Anderson – "Denali – A Love Story"
3rd Place: Robert Rosen – "Unfolding Rennie"
HM: Ariane Lee – "What was Stolen, What was Gifted"
HM: Kathy Dwyer – "Cat Lady"
Poetry
1st Place: Kristina Morgan – "Self Improvement"
2nd Place: Antonio Fulcarelli – "Message Read"
3rd Place: Ann Caps – "Better"
HM: Ariane Lee – "Untitled"
Short Story
1st Place: Kristina Morgan – "Pink Cadillac"
2nd Place: David Hoffmeister – "Good Bones"
3rd Place: Katy Schultz – "Remnants"
HM: Ariane Lee – "When Death Moved In"
HM: Steven Herrera – "Sugar Cookies"
One-Act Play/Screenwriting
1st Place: Audri Fox – "The Madness into Creativity"
2nd Place: Cliff Mendivel – "Wendie"
3rd Place: Malichi Greenlee – "Deus Ex Musica"
Native Voices and Visions
(Winners in this category will receive scholarships from SCC's American Indian Program Director, Ana Cuddington)
1st Place: Mateo Tree Top – "Grafitti Man" poetry
2nd Place: Carlos Medivil – "Good Ways" poetry
3rd Place: D Gonzales – "Running Wild" photography
Special Recognition
National League of American Pen Women Scottsdale Branch will award a $500 prize in their "letters" category to Kristina Morgan for her short story "Pink Cadillac."
---
Learn more about SCC's Visual and Performing Arts degree and certificate programs.