Monday, February 14, 2022
Notice
This article appears for archival purposes. Any events, programs and/or initiatives mentioned may no longer be applicable.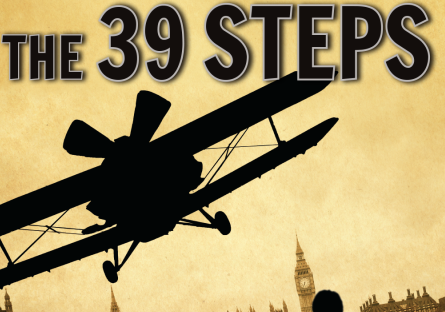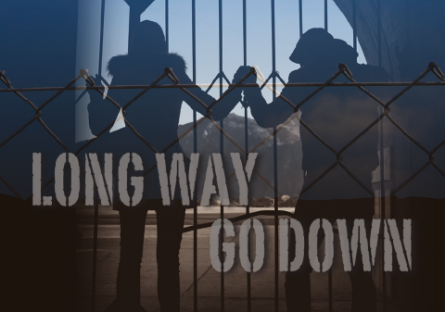 Students in Scottsdale Community College's Theatre and Technical Theatre programs are gearing up for two powerful productions this Spring to showcase their performing arts talents:
39 Steps
39 Steps, by Patrick Barlow and directed by Don K. Williams, mixes a Hitchcock masterpiece with a juicy spy novel and a dash of Monty Python to create a fast-paced whodunit for anyone who loves the magic of theatre. 
Performances are March 4-5 & 11 at 7:30 p.m., and March 5 & 12 at 2:00 p.m., in the SCC Performing Arts Center. Admission is free when you reserve seats for The 39 Steps here.
Long Way Go Down
Long Way Go Down, by Zayd Dohrn, depicts the story of a young Mexican couple who is trapped at a way station when they can't pay off their debts to the American coyotes who smuggled them across the border.
Performances are April 29 at 7:30 p.m., and April 30 at 2 p.m. and 7:30 p.m., in the Live @Black Box Theatre. Admission is free when you reserve seats for Long Way Go Down here.
"From acting, directing, producing, writing, costume and set design, lighting and technical theatre, these two productions were chosen to help spotlight everything our students have learned in their multi-discipline studies at SCC," said Don K. Williams, head of Performance and Directing at SCC.
Williams is a theatre industry veteran who served many years as an instructor and head of acting at the prestigious Stella Adler Studio in New York and Hollywood. This real-world educational experience helps prepare students to be successful for a career in theatre and technical theatre.
For more information on either production, contact the SCC Theatre Arts Box Office at (480) 423-6356.
Scottsdale School of Film+Theatre
Widely regarded as one of the best film schools in the Southwest U.S., SCC's Scottsdale School of Film+Theatre features two-year hands-on programs that are exceptional and unique among the community colleges in Arizona. From the stage to the soundstage and all points in between, students are immersed in virtually every aspect of the film and theatre disciplines. Through both a theoretical and hands-on approach, each student leaves with not only a degree in their chosen field, but with a keen understanding of how their education is applicable in the professional world. For more information, visit SCC's Scottsdale School of Film+Theatre.