Notice
This article appears for archival purposes. Any events, programs and/or initiatives mentioned may no longer be applicable.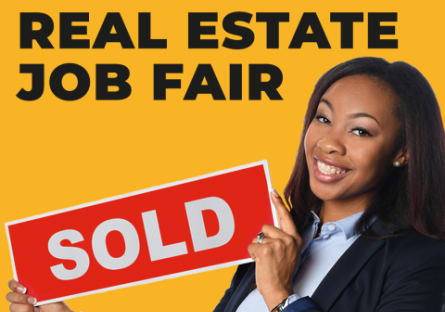 As the Phoenix housing market continues to skyrocket, there's never been a better time to jump into the world of real estate. According to the U.S. Bureau of Labor Statistics, tens of thousands of new positions are predicted to open up every year over the next decade. With so many employers looking for talented realtors to fill open positions, Scottsdale Community College is excited to host its first-ever real estate job fair to connect local real estate agencies and related organizations with SCC students.
On Saturday, May 7, from noon to 2 pm, real estate companies from across the Valley will be in attendance at the Scottsdale Community College Business School to share information about open positions and connect with current students, and recent graduates who have become newly licensed realtors. A light lunch will be provided at the event.
The job fair is open to anyone interested in pursuing a career in real estate, so a license is not required. Both employers and representatives from SCC's Real Estate: Prelicense program will be on-site to answer questions and help guide aspiring realtors through the next steps to becoming a licensed professional and finding a job in the industry.
"At SCC's Real Estate: Prelicense program, preparing our students for their licensing exam is just the first step," says Jared Guess, SCC Real Estate program adjunct faculty. "It's important to us that they feel confident in pursuing careers in the industry and can network with working professionals, so we're very excited to be able to host an event that can connect them with some great local employers."
The Arizona Department of Real Estate requires completion of at least 90 hours of coursework and passing a school final exam to be eligible to take the State of Arizona's real estate salesperson license exam. SCC's Real Estate: Prelicense program offers online courses and specifically prepares students to qualify to take the Arizona Real Estate Licensing exam and for a career in real estate.
The program, beginning May 31, is designed for student success. With an online format and the 90 hours of required coursework broken down into hour-long modules, it is easy to fit the course into even a busy schedule. The Pass/No Pass format lets students focus on learning, not on a specific grade, all while earning college credit for their efforts. The school final can be taken as many times as needed during the semester. And tuition is set, so there are no hidden fees for extra services.
Anyone who would like to attend the job fair should RSVP by emailing Loralee Bubert: [email protected].
Learn more about SCC's Real Estate: Prelicense program.