Wednesday, January 12, 2022
Notice
This article appears for archival purposes. Any events, programs and/or initiatives mentioned may no longer be applicable.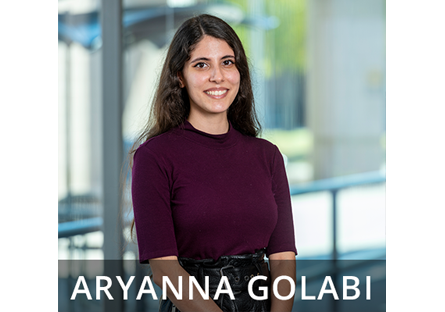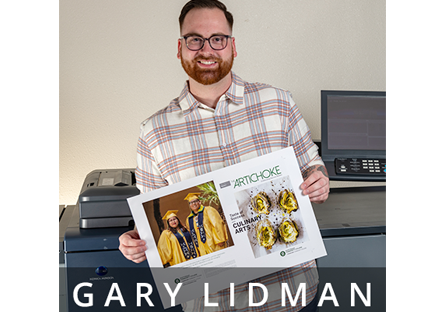 "For the things we have to learn before we do them, we learn by doing them."
Aristotle knew, 2,400 years ago, that experience is the greatest teacher. Philosophy and theory are all well and good, but nothing is a surer instructor than doing a thing. Nowhere is that more true than in the world of communications, marketing, and information technology.
Scottsdale Community College offers students a broad array of degrees and certificates in Film, Creative Writing, Website Design & Development, Art, Photography, Marketing, Visual Communication, Social Media, and more. They prepare students for a career in telling stories, in connecting with people, in understanding the world, and helping others understand their place in it.
These are competitive fields, and SCC gives its students a leg up by focusing on practice, experience, and opportunity. Students in these fields learn by working on their craft rather than reading about it, so that when their time at SCC is over they enter the workforce with robust portfolios, impressive backlogs of projects, and many hours of practice.
"In today's world, given the digital nature of most work, finding young candidates that already have experience and training coming out of school is more important than ever," says Brian O'Malley, director of public relations at Highnoon Marketing + Consulting Agency. "In our time-strapped, fast-paced industry, having someone that can step in quickly to contribute is valuable beyond measure and will allow them to move up the ranks more quickly than those who did not have the opportunity to cut their teeth in a more controlled higher education setting."
"This program really gives me that hands-on experience," says Foday Kromah, who is in his second semester at SCC studying journalism. Every week Kromah is tasked with picking a story, conducting interviews, working with an editor, and submitting a finished story – just as he would in a real-life newsroom. Even as a freshman, he is able to publish his work with Northeast Valley News, the SCC student-run online news source, and begin building his portfolio.
Aryanna Golabi, who is studying web development, also extolls the value of the "non-stop hands-on experiences" she's gone through since first enrolling at SCC in 2015 while she was still in high school. Back then it was a painting course, but the experiential nature of the programs led her to dive deeper and deeper, earning a certificate in social media marketing, a degree in photography, and now a degree in web development that she plans to use to create more accessible web pages and apps for the visually impaired.
"It gave me things that I got to go out and use outside of school, which is exactly what I wanted." Golabi thinks back to her social media marketing courses, where she was asked to develop business plans and pitch them to a panel of faculty members as though it was a real client meeting. She found the skills she developed through that process immediately useful when applying for jobs, saying that her public speaking and interview skills coupled with the resume she'd built in another class made landing a new job a breeze.
Gary Lidman, who is studying visual communication, says that the real-world practical teaching style at "Scottsdale Community College has given me all the tools I need. Going out into the world, I know exactly how to present my work, how to talk to clients."
As a graphic designer, Lidman's courses have prepared him beyond just the technical skills in Adobe Photoshop, Illustrator, and InDesign. Professors, acting as clients, assign projects with intentional roadblocks, misalignments, and obstacles, forcing students to put their skills to the test, improvising and adapting to get the "client" what they need by heading off mistakes that would cost them time and money. And as the editor-in-chief of the Fall 2021 issue of The Artichoke, a student-generated college magazine, Lidman has gotten an inside look at how the graphic design skills he's learned are actually applied to print publications.
"We know that it will always take time to hone skills in that real-world setting and that additional training will need to happen, but having that portfolio to show employers sets candidates ahead of their peers that don't," says O'Malley.
Kromah, Golabi, and Lidman each mention how the portfolio they've built, along with the connections they've made, will be beneficial when the time comes to enter their respective careers.
Kromah has a passion for sports journalism and had the opportunity to explore that in his very first semester by profiling Tasha Washington, SCC alumni and the new coach of the Fighting Artichokes women's basketball team. With his love for getting to know new people, exploring new ideas, and communicating with his peers, Kromah is excited to continue improving his skills and building a diverse portfolio. He now has an opportunity for an internship with the Arizona Republic and hopes to work his way into covering the exciting sports teams here in Phoenix.
"There's a family atmosphere here. It's really hands-on… It's throwing me in there, giving me as much information as possible, and getting me prepared," says Kromah. "And there's a lot of people here who will help you – you're never by yourself."
"I don't want to toot my own horn too much, but it's a really good-looking portfolio," says Golabi. That portfolio has already created numerous opportunities for her, including an internship at the State Forty Eight Foundation.
As Lidman nears the completion of his certificate, he feels confident that his experience and his portfolio will make him a qualified candidate for his dream job at Disney, designing print graphics for the parks. During his time at SCC, he's also discovered a passion for teaching and says he'd love to be able to use what he's learned to help students who are just starting out.
"My passion comes from visual design and communication, so being able to chase those dreams and having the confidence and tools that SCC gave me, that's what gets me excited. Knowing that I can submit my resume and be able to back that up with the work I've already done… Disneyland has a lot of print design jobs that I can't wait to put my application in for!"
Be it visual communication, journalism, web development, or any of the other majors that thrive on creativity and storytelling, SCC makes practical learning experiences the focus. By teaching students through simulated real-world situations, students enter the workforce better prepared and with a portfolio of work that shows off their skills.
Learn more about SCC's 100+ degree and certificate programs.
---
Photo Descriptions:
Foday Kromah applies his interviewing and writing skills learned in SCC journalism classes at the on-campus newsroom of Northeast Valley News.
Gary Lidman, a student in SCC's Visual Communication program, where students not only design, layout, and produce a magazine each semester, they also receive experience in print production by operating a commercial-grade printing equipment.
Web Development student Aryanna Golabi has attained extensive real-world experience through her tenure at SCC.