Tuesday, February 1, 2022
Notice
This article appears for archival purposes. Any events, programs and/or initiatives mentioned may no longer be applicable.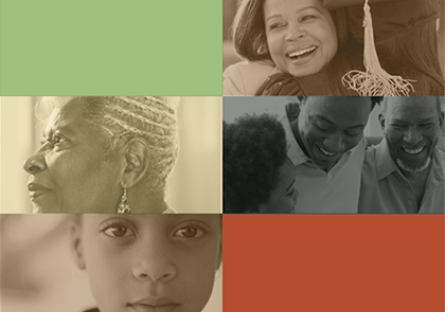 February marks the annual celebration of achievements and contributions by African Americans, known as Black History Month. This national recognition has been designated by every U.S. president since 1976. Other countries around the world, such as Canada and the United Kingdom, also dedicate a month to recognizing Black history.
Scottsdale Community College proudly celebrates Black History Month with the following events – all are free and open to students, employees and the general public:
Disrupting Racism Through the Lens of the Arts
Thursday, February 17, 5:30 p.m.
Dr. Ron McCurdy, Professor of Music, USC Thornton School of Music
Students, faculty, and staff will be taken on a historical journey illuminating how art has been used to confront racism in America. Dr. McCurdy will share excerpts of musical examples demonstrating the dual purpose of the Negro spiritual and how it was used to praise God while revolting against slavery. Attendees will examine Billie Holiday's "Strange Fruit", Sam Cooke's "A Change Is Gonna Come", Paul Robeson's "Ole Man River", Marvin Gaye's "What's Going On", Childish Gambino's "This Is America", and many other artistic examples to demonstrate how the arts helped define the struggle for freedom and equality among African Americans.
Access the Zoom event here: bit.ly/scc-bhm-1
Breaking the Silence: An Intersection of Blackness and Disability
Tuesday, February 22, 3:00 p.m.
Faridah Abdullah, MSW
Disability Resources & Services Manager, Scottsdale Community College
Dr. Tahirah Abdullah-Swain
Professor of Psychology, University of Massachusetts
This presentation will explore the interconnectedness of social identities such as Blackness and having a disability. Participants will be provided with historical context, research data, and a discussion on mental health to understand the impacts of overlapping and interdependent systems of marginalization.
Access the Zoom event here: bit.ly/scc-bmh-2
---
Fill out the interest form to receive updates on these virtual events.
---
For more information, please contact SCC's Center for Civic and Global Engagement at [email protected] or (480) 423-6590.