Notice
This article appears for archival purposes. Any events, programs and/or initiatives mentioned may no longer be applicable.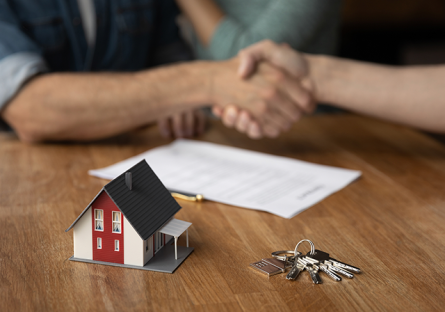 Scottsdale Community College (SCC) today announced three new scholarships that will help provide more educational opportunities for students pursuing studies in Business and Real Estate. The scholarships are available for students enrolled in the Fall 2022 semester who have a demonstrated financial need.
The Keller Williams Arizona Realty Diversity Scholarship is a $500 scholarship for students who belong to underrepresented groups in the real estate industry. Applicants must be enrolled in the Real Estate program.
The Starting Over Real Estate Scholarship is a $500 scholarship funded by donations from real estate employers that participated in the SCC Business School's real estate job fairs. Applicants must be a parent who has been out of the workforce for five years or longer and be enrolled in the Real Estate program.
Named after a long-time secretary at the SCC Business School, friends and family established and funded the Cecelia Gardin Memorial Scholarship on behalf of students in the SCC Business School. The scholarship is $400 – half is payable in the fall semester, and the other half is payable in the spring semester. Applicants must be enrolled in a Business certificate/degree program at SCC and have completed 12 or more credits toward their Business certificate/degree program.
"By working with our generous donors, such as Keller Williams Arizona Realty, we are thrilled to help more students achieve their educational goals by removing financial pressures," said Sue Sandblom, Business Faculty and Chair at SCC. "These new scholarships will help provide skills training so more SCC students can pursue their dreams of working in business and real estate."
The Business School at SCC serves many students seeking training in business-related areas. Whether transferring to a university business school, earning an associate degree in a specialized business area, gaining general business training in an online or accelerated format, or simply taking courses for professional development, SCC has a program to fulfill these needs. View all SCC Business programs here.
Please visit the SCC Scholarships page for more information on these scholarship opportunities, including all application requirements and how to apply.