Notice
This article appears for archival purposes. Any events, programs and/or initiatives mentioned may no longer be applicable.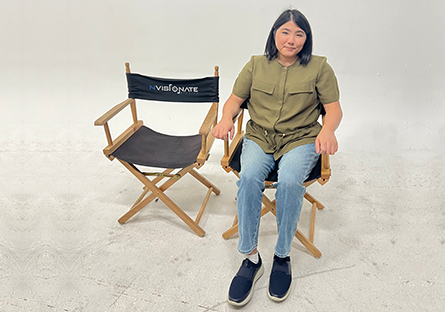 Artichokes, meet your new Student Senator – Akari Hashimoto!
SCC's Maricopa Student Senators work directly with the Maricopa County Community College District to help shape the future of education. They provide a vital voice and perspective for district and college administration, governing board, and faculty. Student Senators work closely with SCC's form of a student government, the Council for Student Leaders, which exists to preserve student rights, serve student needs, provide student funding for activities and clubs, and serve as an official voice of the student body.
As Student Senator, Hashimoto is the bridge between the college and the district. Whether it's a concern about campus or a helpful suggestion, a Student Senator's responsibility is to ensure students' wants and needs are heard.
"My hope is to help students, to listen to them, and voice any concerns they have," says Hashimoto. "By listening to what they want, I can work to make SCC an even better school for everyone."
Hashimoto studies Criminal Justice and has been at SCC since 2019. Her passion for criminal justice started with a love for shows like NCIS and Criminal Minds, and now that she is halfway done with her degree, she looks forward to helping the FBI solve similar crimes one day.
But Hashimoto is interested in more than just solving crimes. She's an avid basketball player in her free time and also takes professional acting classes in Los Angeles. So when she's not on campus, you'll either find her on the court or filming audition tapes. Who knows – it may not be long before you see her on the crime dramas she enjoys so much!
Until then, she's ready to be the voice for SCC students. "Anyone can reach out to me if they have any questions or concerns. I'm a very outgoing person, and I love talking to people, so you can reach out anytime you need something!"
She can be contacted at [email protected].
Congratulations Akari!