Notice
This article appears for archival purposes. Any events, programs and/or initiatives mentioned may no longer be applicable.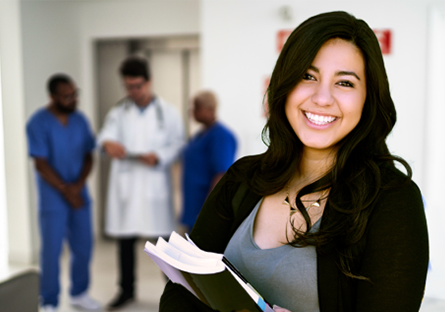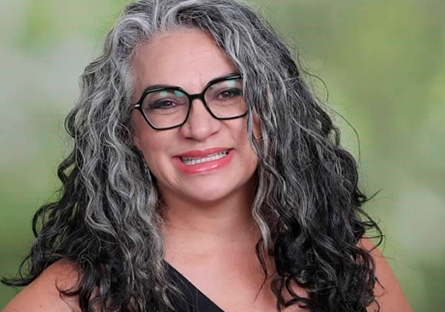 Maria Valenzuela emigrated from Mexico to the United States when she was seven. Neither she nor her mother spoke any English. She recalls being pulled out of school to accompany her mother to doctor appointments, where she would act as a translator, doing her best with the limited English she'd learned to help her mother navigate a complex and foreign healthcare system.
Today Valenzuela is the Senior Program Director at Esperanca, where for the last 22 years, she's worked as and trained Community Health Workers to do the same things she did for her mother as a child, plus so much more. Their work goes by many names – Promotores, Frontline Workers, Community Health Educators, etc. – but the goal remains the same. Community Health Workers serve the neighborhoods and towns they come from, helping neighbors, students, seniors, mothers, and anyone else who needs help to live their healthiest lives.
"[Community Health Workers] come with a passion for giving back because they've seen the inequities that have impacted their communities," says Valenzuela. "They want to do something about it."
For many communities, the systematic obstacles to receiving care can prevent them from taking advantage of the available resources. The intimate knowledge of these barriers helps Community Health Workers serve their communities by bridging the gap between people and systems. By understanding and sharing the unique lived experiences of these groups, Community Health Workers couple their passion for helping their neighbors with robust training to make them a vital part of the healthcare system.
Valenzuela notes, "We should never tell someone who did not grow up in this community that they can't do this work. They can do the work – if they bring their passion with them."
Community Health Workers' duties are as far-ranging as the international roots of the position. One day it's helping a newly immigrated family understand their insurance. The next it's finding someone else a doctor and scheduling an appointment. Or it's educating young people on the importance of healthy eating to prevent diabetes. Maybe it's securing insulin for a family that can't afford it or cooking meals for seniors battling food insecurity. Whatever a community, a family, or an individual needs to be healthier – social services, medical services, mental health support, or anything else – Community Health Workers find a way to make it possible.
An outstanding Community Health Worker is someone with an innate desire to help others, Valenzuela explains. "I can teach you anything you need to know about community work, but I can't teach you the passion for this work."
Noticing this position's impact, Scottsdale Community College recently launched a new program to train and certify Community Health Workers. The 15-credit certification program accommodates diverse schedules. Including a work-based learning experience (internship/practicum) at a partner site allows students to apply what they've learned in the classroom to the real world.
In addition to low-cost tuition, students in the Community Health Worker program will have little to no textbook costs, making the program as accessible as possible for those interested in a healthcare career that directly serves their community. Mercy C.A.R.E.S is offering $1,000 scholarships for students pursuing the Community Health Worker program in the Fall 2022 semester.
"This job will allow you to grow personally and professionally," Valenzuela encourages. "You'll hear stories of things you never thought were possible. This job will teach you things no school or book can teach. This is work that develops us as people."
To learn more about Esperanca, visit esperanca.org.
Visit Scottsdale Community College's Community Health Worker Certificate Program for more information. The Fall semester begins on August 20.