Notice
This article appears for archival purposes. Any events, programs and/or initiatives mentioned may no longer be applicable.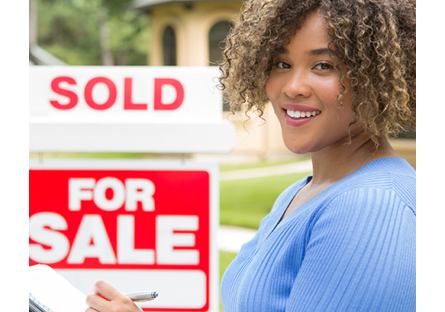 A career in real estate can be exciting and rewarding, and to start your career in Arizona, you must become a licensed real estate agent. Below are the steps you will need to take to meet licensing requirements.
Step 1: Complete 90 hours of Real Estate Salesperson pre-licensing education, either in-person or online, and pass the school final exam. Scottsdale Community College (SCC) offers the pre-license course in a self-paced online format. View more information about taking the pre-license courses.
Step 2: Complete the 6 hour contract writing course.
Step 3: Obtain a DPS Arizona Fingerprint Clearance Card (FCC). Your FCC is required at the time you apply for a real estate license, so keep in mind that it can take as long as 8 to 10 weeks to receive your card. FCCs are issued by the Arizona Department of Public Safety (DPS). Visit the DPS website.
Step 4: Take and pass the state examination at a PearsonVue testing site. The state exam is separate from the school final exam and costs $75. 
Step 5:  Submit the Original Salesperson Application and other required documents. After you pass the State Exam, you will receive an email with a link to the Licensee Login website. You will submit your application and other documents for review once you login.
Costs and Fees:
The real estate license cost in Arizona has two stages, school fees and state fees. Note: fee amounts are current at the time of writing, but may have changed. Exceptions exist and the cost may exceed these amounts. Please confirm all costs and fees with the appropriate agencies. 
School Fees (at SCC)
Tuition for REA201 pre-licensing course + REA290AH contract writing course: $553
Registration fee: $15
Course Fee: $20
Textbook Cost: $40
State And Testing Fees
Pearson VUE Testing Examination Fee: $75
State Original License Fee: $50
State Real Estate Recovery Fee: $10
Arizona Department Of Public Safety Fingerprint Clearance Card Fee: $67
General Requirements
Applicants must be at least 18 years old when applying for a license.
The AZ Department of Real Estate cannot issue a license to a person convicted of a felony who is incarcerated, paroled or under community supervision or on probation. 
Pursuant to A.R.S. §32-2124 – All applicants for an original real estate license shall show evidence satisfactory to the Commissioner:

Of the honesty, truthfulness, character and competency of the applicant.
That the applicant has not had a real estate license denied within one year, or revoked within two years immediately preceding the application.
A good first step to a career in real estate is to take your pre-license courses at SCC. SCC's Real Estate Pre-License program prepares you to qualify to take the Arizona Real Estate Licensing exam and for a career in real estate. The program meets the Arizona Department of Real Estate requirements and consists of REA201 – Real Estate Principles I and II and REA290AH – Real Estate Seminar: Contract Writing. Learn more about the Real Estate pre-license program at SCC.
Phone us at (480) 423-6100 or visit the Future Students page to enroll. 
Still have questions? Contact Jared Guess at [email protected].