Notice
This article appears for archival purposes. Any events, programs and/or initiatives mentioned may no longer be applicable.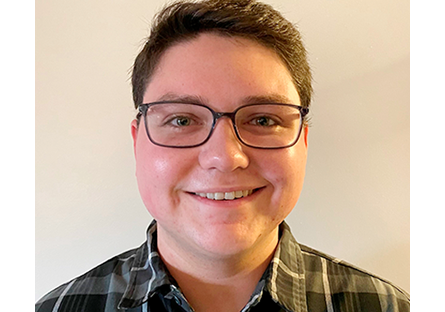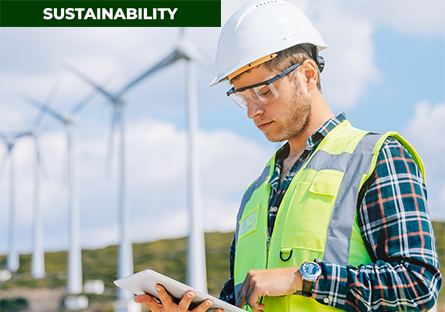 Caleb Martin has travelled the globe for more than 12 years. He and his family are missionaries and humanitarian aid workers, and he also taught English as a foreign language during his time abroad.
These extensive treks exposed him to many different cultures and the importance that other nations place on renewable energy sources like solar and wind. This passion for sustainability led Martin to pursue an Associate in Arts, Emphasis in Sustainability and Environmental Studies degree at Scottsdale Community College. The program helps prepare students for careers in sustainability, environmental science, conservation and resource management.
Of all the places he's visited, Martin is most impressed with Japan where he has lived on two separate occasions. "The country has such a clean society and a very intricate culture – and the people are great," he commented.
He is expected to graduate in May 2021 and pursue a bachelor's degree in the same area at NAU and then ultimately obtain a master's degree. Martin's career goals include taking his strong interest in civil service and mixing it with environmental and sustainability issues. He plans to continue to travel the world and educate people.
While he admittedly lives only two miles from campus, he chose to pursue his degree at SCC because of strong recommendations from colleagues about the Natural Sciences educational programs. The number one thing he appreciates about attending SCC is the very supportive faculty and staff. "Everyone is welcoming and helpful – they focus on your growth and supported a set of ideas I had," he said.
To celebrate Earth Day on April 22 and throughout the year, Martin recommends volunteering at the numerous organizations around the Valley that are working towards the conservation and bettering of the environment, and the plants and animals it supports. He regularly seeks out and picks up trash when walking, running and biking.
"Sustainability is a complex idea that revolves around meeting the needs of the present without sacrificing the resources, opportunities, health, relationships and environment of future generations," says Dr. Merry Wilson, Geology and Sustainability faculty at SCC. "In the SCC Sustainability program, we develop the deep understanding of the underlying natural and societal systems necessary in order to make critical decisions for our world as we move forward together."