Wednesday, February 10, 2021
Notice
This article appears for archival purposes. Any events, programs and/or initiatives mentioned may no longer be applicable.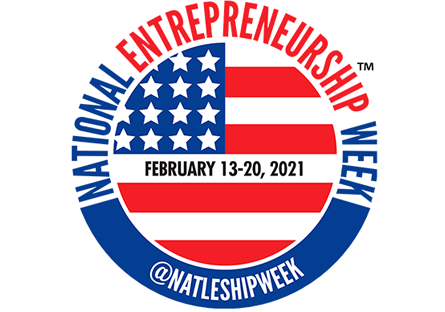 National Entrepreneurship Week was established on June 7, 2006, to promote education in entrepreneurship and innovation throughout the nation's schools, colleges, and universities.
Entrepreneurship is a trending topic and so is the debate about whether one should go to college or not. There is a myth that college trains you to work for someone else, and that college is not necessary if you want to own a business.
Wrong! College is where you go to learn how to do whatever you want in this world.
Entrepreneurship and innovation are key factors in the educational programming at Scottsdale Community College (SCC) which trains students to develop, create and pursue their dreams. 
The United States House Resolution 699 (H.Res.699) states, "Whereas the high interest in becoming entrepreneurs and the critical role entrepreneurs have played in advancing the national economy make it vital for the Nation's schools to provide students with training in the skills which will enable them to become the entrepreneurs of the future."
The SCC School of Business Department hosts The Big Pitch competition in recognition of student entrepreneurship and National Entrepreneurship Week. SCC students from diverse majors will be one step closer to growing their own business at The Big Pitch on Feb. 23, 2021 from 3-5:30 p.m.
Students will present their business ideas and development in a competition similar to the ABC network show, Shark Tank.  Each will have a total of 30 minutes to detail and answer questions about their business to a panel of judges, comprised of faculty members and business owners. Prizes will be awarded for the top three winners. 
This competition will advance one Scottsdale student or group to a similar contest: the Center for Entrepreneurial Innovation (CEI) hosts the Big Pitch Competition where students from across the Maricopa County Community College District (MCCCD) will attend a small business boot camp during spring break (March 15-19, 2021) and compete for the opportunity to secure $20,000 in cash and prizes toward building their company.
No matter the industry, talent or craft, a mindset of entrepreneurship has been at the forefront of our economy and history as a nation. Higher education in America is designed to help individuals hone and market their ideas, in order to prepare you for this world and this economy.
The congressional document notes, "70 percent of high school students want to become entrepreneurs, and entrepreneurial skills will assist students in the future regardless of whether they work in a business owned by others or run their own."
The Entrepreneurial Studies program at SCC is comprised of a set of interdisciplinary classes designed to teach one how to transform an idea into a business entity and beyond. The program's courses include topics in raising capital, building financial security, business plan writing, new venture legal issue management, financial projection, in addition to marketing and market research.
For more information, visit the SCC Business Department or contact Department Chair, Sue Sandblom at [email protected].
Leverage your entrepreneurial spirit and learn more about SCC's The Big Pitch here.