Notice
This article appears for archival purposes. Any events, programs and/or initiatives mentioned may no longer be applicable.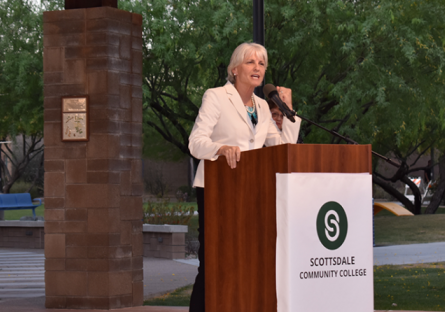 Excellence Under the Stars
Excellence Under the Stars is an annual awards program that celebrates SCC students and their outstanding accomplishments during the academic year. While the awards ceremony is typically held each Spring in the evening at Two Waters Circle, this year's celebration will be held online with a virtual awards ceremony.
More than 100 Fighting Artichokes have been nominated by SCC faculty and staff in the categories of Academics, Contribution, Creativity and Leadership to recognize their substantial dedication, talent, intellect and leadership.
View the complete list of student winners and select stories of their success: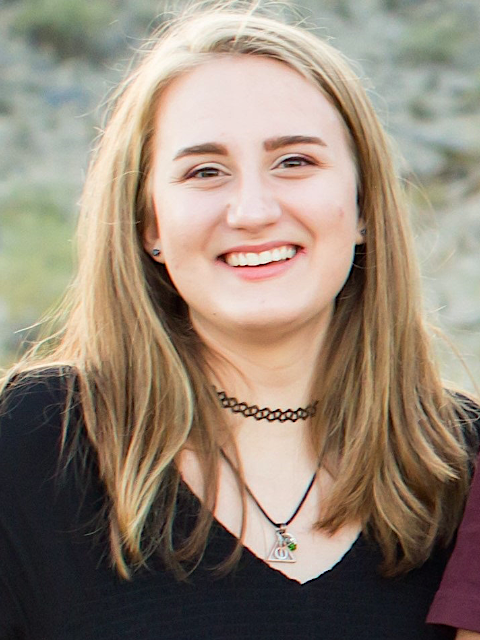 Jeri Ann Spiker, Academic Excellence
Jeri Ann Spiker was born to be in education. She earned her Associates in Arts from SCC with the intention of transferring to ASU to earn her Bachelor's in Mathematics for Secondary Education. She plans to pursue a Master's, as well, before becoming a high school math teacher.
"I have been blessed with so many wonderful teachers in my life," Spiker said. "My father was a high school math teacher for 20 years and always came home with fantastic stories about his classroom. I believe listening to him talk about teaching is why I first wanted to become a teacher. Today, he is always very honest with me about the hardships that come with teaching and this helps me feel like I am making an informed career decision. Throughout high school and college, I've had so many excellent teachers that have inspired me, as well. All of my math teachers have always been very good at providing me with context behind the rules of math. This gave me a more robust understanding and appreciation of the subject. Additionally, I had many teachers who showed me how much fun a classroom can be, and who were great pillars of support during difficult times in my life. I can only hope that one day I can do the same for my students."
Spiker said the teachers are hands-down the best part of attending SCC because they are so attentive. "I think I drove Bill Meacham up the wall attending his office hours every other week, but he was always patient with me and answered all my questions," she said. "Patrica Dueck and Kyle Rawlings are the same way. When I need a little extra help, they're always happy to take the time to sit down with me, answer my questions, and go through example problems."
Spiker has earned two awards: the Outstanding Mathematics Student Award recognizes a student who has demonstrated outstanding mathematical ability. The T.J. Overley Award is given to future mathematics educators demonstrating exceptional mathematical ability.
---
Huda Abdulmunib
Caitlin Adams-Woodford
Naif Al Mubarak
Kaley Arnone
Anastasha Asselstine Sr.
Hannah Bales
Maria Barry
Emilee Benrubi
Oakhee Bianucci
Emily Ann Bowen
Zoe Brown
La Tacha Butler
Derek Chubinsky
Jordane Climaco
Graceanne Collura
Sophia Cordova
Ryan Crow
Madeleine De La Houssaye
Ignatius Demark
Leah Disilvestro
Gema Enriquez
Victoria Esquer
Omar Felix Jr.
Danielle Fisher
Ava Fontana
Melanie Haenisch
Madison Harris
Kasandra Haywood
Shanyn Hockey
Ethan Jackson
Audrey Johnson
Alexia Jones
Jean-Charles Klein
Leslie Klurfield
Connor Koscelansky
Carlene Leier
Vanessa Lister
Kadena Maxwell
Kendra McManus
Brianna McNutt
Chloe Medder
Arabella Meyer
Kristina Morgan
Kathryn Murphy
Jenna Nilsen
Samantha Parker
Halle Payne
Steffan Ponsolle
Hannah Price
Shauna Rath
Teddy Scott
Eden Smith
Kaiessa Sounart
Jeri Spiker
Nicole Steffens
Nicolas Stredney
Ashley Tempco
Abigail Thornton
Chiara Umbriano
Autumn Whitehorse
Justin Kaiser, Outstanding Contribution
Justin Kaiser loves people. That's good because the Hotel & Restaurant Management student plans to continue from SCC to NAU for a Bachelor's degree. He plans to work in a resort in the Phoenix/Scottsdale area. Long term, he would like to become a front office manager and be able to mentor other SCC students.
"I love to interact with and help people," he said. "In Hospitality, there is a phrase called the 'Moment of Truth.' It basically means the first interaction you have with a customer will make a lasting impression and I see myself making sure that it is a positive interaction." His ultimate favorite class (having many favorites to choose from!) was Guest Services Management because it focused on what Kaiser ultimately wants to do as a career.
"I have enjoyed the family feeling of SCC," Kaiser said. "The staff in the Hospitality program have all been very approachable and professional. From day one, I felt like I belonged at SCC. Also, I have worked with many of the staff at SCC by volunteering (Service Learning and Leadership) and I have found everyone very willing to help and support my efforts. I'm also a part-time worker in the Disability Services Department and the staff in that department have been great mentors, team members, and friends." The SCC Hospitality Club recognized Kaiser for his contributions in managing club activities this year, saying, "Justin was always willing and able to attend the CSL meetings each month and share our club information. Thank you, Justin, for always coming through for your club!"
---
Lauren Berry
Gabrielle Coons
Leah Flores
Malachi Greenlee
Matthew Gross
Hailee Haynes
Justin Kaiser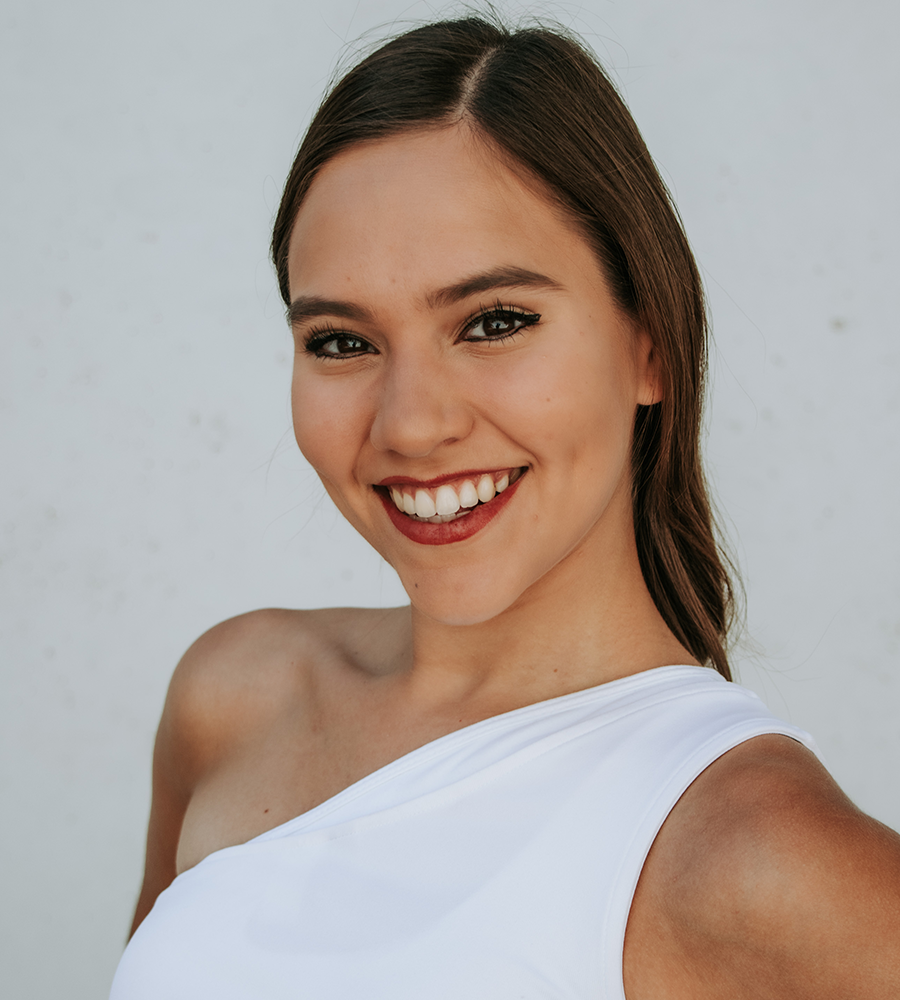 Camila Maldonado Espinosa de los Monteros, Outstanding Creativity
International student Camila Maldonado knew what she wanted to do from an early age. Dancing has been her passion since she was a little girl. Now, she is graduating with an AA in Dance Performance and Technology.
"I used to perform in my room for my sister, at family parties, and every opportunity I had in elementary school," Maldonado said. "Soon I realized dancing was what made me more free, happy, and full of energy. My degree allows me to take my passion to another level of training and performing, and also to learn about the technological part of the industry, like producing a show."
Maldonado's favorite class was Kinesiology, teaching her about the body, how dancers use it every day, and how to take proper care of it. Recently, Maldonado earned First Place in Performance at the MCCCD Artist of Promise Choreography and Performance Competition. After SCC, she plans to perform for a dance company.
"What I like the most about SCC is that every teacher is interested in my success, not only as a dancer but as a person, as well. I have grown and developed so much thanks to all the mentoring I have had from them," said Maldonado.
Her faculty say Maldonado is a hard-working student and a very talented performer. Her kind heart and resilient attitude will help her go far in life. They are happy to have her in the dance program at SCC.
---
Jillian Crawford
Gary Lidman
Camila Maldonado Espinosa de los Monteros
Sophia Matin
Christina McGarvey
Camilla O'donnell
Kaylee Phipps
Matthew Gross
Lindsey Sandler
Tara Hayman, Outstanding Leadership
Tara Hayman is already a pro. And now she will add a degree in Motion Picture, Television, and New Media Production with a Motion Picture Production Specification, as well as certificates in Data Analytics and Editing to her impressive skill set.
Before moving to Arizona from Washington, D.C., she had been working at her church and with a production company for more than 20 years. Those opportunities encouraged her interest and passion for film and production.
"I wanted to obtain the 'official' paperwork to match my many years of experience," Hayman said. "Obtaining my degree allows me to gain the knowledge necessary to pursue a career path in the industry."
Her favorite class has been Introduction to Production (FMT100). "Danielle Stallings encouraged success and sparked my love of the topic. It was the foundation I needed to ignite my interest and drive my focus. The class challenged me to create my first short film. I also produced a digital video that was used for a good cause, called 'Artie Has A Heart - Missing & Murdered Indigenous Women.'"
Hayman plans to obtain a bachelor's degree at NAU in Public Administration or Technology Management and continue to work with Nubia Filmworks in her many roles.
"My bachelor's degree will build on my 21 years of working as an Analyst in the Information Technology industry," she said. "I want to use my Associate's Degree and experience in film to transfer at my current company from IT to Creative Services with a possible focus in live or video production and/or editing. If I had a magic ball, I would like to work for a studio or station that produces soap operas, game shows, or television sitcoms. I joke with my husband: Once the kids are out of the house and now that we live in Arizona (the closest we have ever been to California/Hollywood), maybe we can travel there on the weekends so I can work on someone's set while he DJs or does audio. Anything that will allow us to continue to live our 'best life.'"
She feels SCC offers many degrees designed for students who plan to enter the field of Motion Picture, Television, and New Media Post-Production. The instructors are top-flight and care about creating future experts.
Faculty member Danielle Stallings was impressed with Hayman's initiative. "She led a group of impassioned filmmakers in producing a video campaign for the Missing & Murdered Indigenous Woman campaign. When students chose to make their PSA for the Missing & Murdered Indigenous Women campaign, Tara stepped in and led the team with compassion, patience, and professionalism. Although not officially named the leader, she maintained the campaign vision board and performed as the unit production manager for the shoot, producing schedules, call sheets, and contact lists to help the production be successful. She also took notes on her edit like a champ and delivered her PSA to the client on time and to specifications."
---
Patrick Bills
Marissa Hansen
Tara Hayman
Jessica Vaile
Jason Weingarten
Jason Zamora
Winners will receive an e-certificate in May from SCC Interim President Chris Haines, and a printed certificate will be mailed to them, once the SCC campus reopens.
The annual awards event has been held for more than 30 years and is sponsored by SCC's Center for Civic & Global Engagement. Director Therese Tendick said, "Our Center serves to help our students be responsible, civically engaged, and prepared for the world through strong academics, community contributions and leadership development – all of the qualities of the students being recognized here."