Notice
This article appears for archival purposes. Any events, programs and/or initiatives mentioned may no longer be applicable.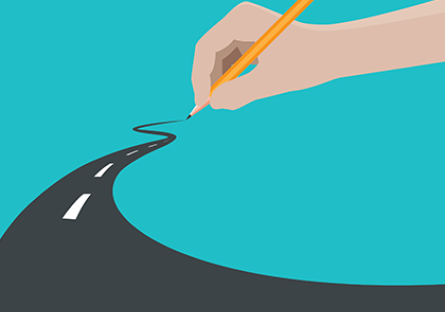 Everyone has a story—a unique way of contributing to the world. Is your life unfolding in a way that has meaning and purpose? Sometimes it can feel like we're going in circles instead of moving forward. 
To help current and prospective students find their path, SCC is now offering free purpose coaching sessions.
Purpose coaching takes place over four weeks. Each week, you meet with your purpose coach in the SCC Counseling Department who will guide you through meaningful activities and discussion to help you identify your purpose. Purpose coaches are available to help you discover your next step, along with a plan and a path.
Weekly modules address important questions like:  What's my story? Who am I today? How do I want to make a meaningful contribution? How do I become the best version of myself? What are my next steps?
"You wouldn't start a journey without a map or an idea of where to go – so begin your self-discovery with a guide," says Ramona Santiesteban, SCC's Counseling Faculty and Division Chair. "Whether you're a student who is undecided about your Field of Interest or major, or an adult learner who is thinking of re-careering – purpose coaching is here to help you write your next chapter."
Learn more about purpose coaching.