Wednesday, March 10, 2021
Notice
This article appears for archival purposes. Any events, programs and/or initiatives mentioned may no longer be applicable.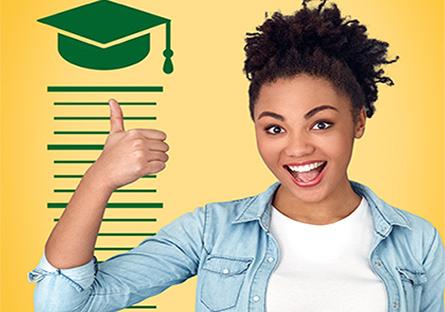 For high school juniors and seniors that have already started their educational journey at SCC – why not continue and obtain a full degree?
Learn more by attending this online information session, at no cost or obligation. Parents are welcome, too!
Saturday, April 10, 2021
10 - 11:30 a.m.
You will walk away with an overview of SCC's degree programs, the enrollment process, how to fund your education with information on the FAFSA and scholarship procedures, SCC Honors Program overview, and answers to all of your questions!
If your goal is to obtain a bachelor's degree, SCC makes it very easy to transfer your credits into a 4-year university. This saves you valuable time and helps reduce your tuition!
Do you have a 3.25 GPA or higher? You may be eligible to receive free tuition as a member of the SCC Honor's Program through the President's Honors Scholarship. Can't make this session? Discover extensive enrollment-related videos and information here. You can even sign up for a Navigator, an SCC enrollment specialist will work with you in real-time during the application process.
Got questions? Contact the SCC Outreach & Recruitment team at (480) 423-6450 or email [email protected].