Monday, February 15, 2021
Notice
This article appears for archival purposes. Any events, programs and/or initiatives mentioned may no longer be applicable.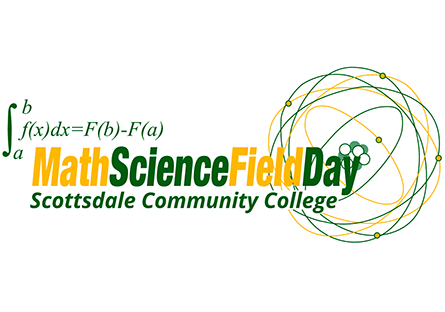 High School Students Compete for Scholarships in STEM and Beyond
The 25th Annual Scottsdale Community College (SCC) Math/Science Field Day (MSFD) will be held virtually from March 6 - April 11. Any student attending high school in Maricopa County is invited to participate, along with all SCC students. Throughout the weeks, students will have the opportunity to earn prizes, including scholarships to Scottsdale Community College, by participating in a series of project competitions.
The STEM competition is open to all students, regardless of their fields of study. "We're looking to attract the best STEM students, but we'd also like to encourage other students to compete — those students who might not know yet that they enjoy math and science," said SCC's Mathematics faculty member Patricia Dueck. "The projects were specifically designed with this in mind."
In previous years, MSFD pitted team against team, school against school. Due to the necessity of hosting the event virtually, this year's competition is individually based. Each student competitor selects and completes their choice of projects, without assistance from teammates, teachers, parents, or peers. Competitors are required to record their progress with video or photographs; these visual journals of how each project was completed will be used in the judging process. High school students and college students will be judged separately.
Students can select which projects to complete from a menu of disciplines, including astronomy, biology, chemistry, physics, geology, computer science, mathematics, and engineering. While all participants will be eligible to win prizes, to qualify for the largest prizes, including scholarship awards, students must complete a minimum of three projects. 
Each project will be judged and ranked by faculty and staff within the project discipline. Because MSFD is, traditionally, a community event, projects will then be posted to SCC's Math/Science Field Day webpage where students are invited to vote for the best videos in each discipline. 
Interested students are required to complete the online registration by Thursday, March 4 at 11:59 p.m. The competition begins Saturday, March 6, at 12:01 a.m. All projects must be submitted no later than 11:59 p.m. on April 11.
Additional information can be found on the Math & Science Field Day website. For questions, email [email protected].