Thursday, November 19, 2020
Notice
This article appears for archival purposes. Any events, programs and/or initiatives mentioned may no longer be applicable.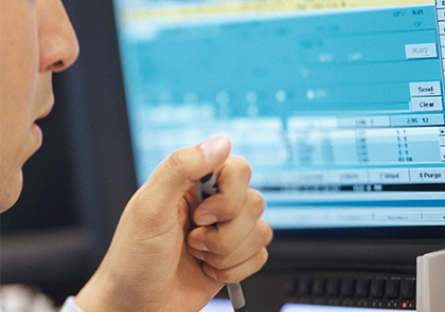 Anyone wishing to pursue a career as a stockbroker or financial adviser needs to pass the Financial Industry Regulatory Authority's (FINRA®) Securities Industry Essentials (SIE®) certification exam, a nationally recognized verification of one's knowledge of fundamental concepts of the securities industry and required for entry-level positions in the financial services and securities industries.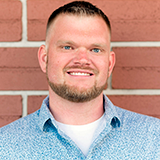 Timothy Riggs is currently a banker at Bank of America. His goals include becoming a certified financial planner and ultimately landing a management role in the financial services sector. 
To get ready for the FINRA exam, Riggs enrolled in the Securities Industry Essentials certificate program at Scottsdale Community College, a new program that launched in the Fall 2020 semester which helps students prepare to take the FINRA exam (a requirement to pass the course). The 4-credit program can be completed in as little as six weeks and includes an overview of investments and an exam prep course. 
A total of three students participated in SCC's Securities Industry Essentials pilot program, and today all three, including Riggs, have taken and passed the FINRA exam.**
"Passing the FINRA exam makes me a very competitive candidate when applying to leading local employers like Merrill Edge and Vanguard, especially because I know not everyone who seeks employment in the financial securities industry has completed the exam," he said.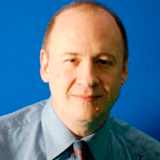 Riggs said the course curriculum provided extensive preparation to take the exam and exposed him to additional material that will be needed for other professional series certifications that he plans to pursue. He recommends the SIE course at SCC because of the low cost and the extensive support he received from his instructor, Richard Victor.
The exam prep course (GBS 298AA) is delivered through SCC's popular Live Online format, where the faculty member and students meet together at a given time each week virtually. Describing the benefits of the live instruction, Victor commented, "I can explain the material in more engaging ways. I can share some of my favorite memory tricks, and also give some real-life examples from when I worked as a stockbroker, and show how principles get put into practice."
One class featured an industry panel where students could interact and network with seasoned professionals from Nationwide Financial, Charles Schwab, Merrill Edge and Vanguard.
Victor says the course covers every testable topic, such as industry regulations, how the stock exchanges operate, the different types of investments, and how to select the best investments for clients. 
"I encouraged students to call me once or twice a week for a half-hour individual tutoring. That way I could help them get through the hardest parts of the test early, saving a lot of time and frustration."
According to Burning Glass International, financial services is expected to grow 22% in the next 10 years with average entry-level salaries of $34,000 in Arizona. There were almost 2,300 positions available and posted in the state between 2019 and 2020. Roles range from relationship specialist, financial services professional, account representative (non-IT), personal banker, sales agent, and more. And despite the influence of the current pandemic, the industry plans to continue growing in the region.
"Potential employers know that this [SIE exam] is a challenging test; anyone who has passed this test has proven that they have the ability and the desire to succeed in this industry, said Victor. "Any candidate who has passed the SIE will save the employer thousands of dollars in training costs, providing a competitive edge."
The cost of the program is $355 total ($85 per credit hour x 4, plus a $15 registration fee) which includes the textbook and the SIE exam fee.
For more information, visit SCC's Securities Industry Essentials certificate program.
For questions and how to get started, contact Sue Sandblom, Business Faculty and Chair, at (480) 425-6792 or [email protected].
Students should register for these courses:
GBS 261 - Investments I – 3-credits - On Your Time Online - #36224 – January 25 - February 19
Optional class meetings are held on Monday and Wednesday from 5:30-7:30 p.m. and on Saturday, January 30 and Saturday, February 13 from 8 a.m. to noon.
GBS 298AA - Special Project:  Securities Industry Essentials Exam Prep – 1-credit - Live Online - #36225 February 22 – March 5 - Meets Mondays and Wednesdays from 5:30-7:30 p.m. and Saturday, February 27, from 8 a.m. – 1 p.m.
**Passing the FINRA exam is based on many factors. Taking the SCC Securities Industry Essentials course does not guarantee the student will pass the FINRA exam.