Notice
This article appears for archival purposes. Any events, programs and/or initiatives mentioned may no longer be applicable.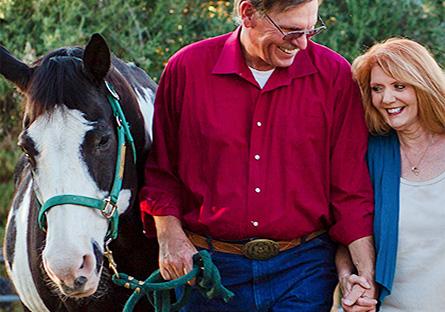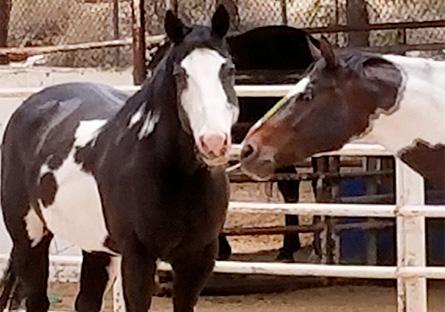 Horses have been Carol Hensell's passion for most of her life. After graduating from Scottsdale Community College's Equine Science program in May, she is committed to sharing her dream of working with horses with other students – and especially those individuals with a financial need.
"Unfortunately, after attending high school, I did not have the opportunity to go to college," said Hensell. "I soon found myself a single mom. I worked minimum wage jobs, and I was determined to better myself.  I enrolled in a community college, but could not finish because the funds simply were not there."
Fast forward 38 years and Hensell earned an Associate in Applied Science in Equine Science degree. She and her husband Bill have established the Ben and Will Hensell Equine Science Scholarship, named after their two horses "Ben" and "Will", which provides two scholarships a year of $750 each semester for a total of $3,000 a year.
Eligible students can be incoming freshman, transfer students or continuing students enrolled in the SCC Equine Sciences program. They must have financial need and applied for FAFSA with GPA of 2.3 or higher. 
The Equine Science program at SCC is the only comprehensive Equine Science degree program in Arizona. The innovative and balanced approach to learning combines a broad-based curriculum of equine science classes with practical, hands-on experience. The SCC campus and coursework are located in close proximity to a variety of equine disciplines, providing the opportunity to work with some of the most renowned horse professionals in the world. 
Hensell added, "If your love is horses, Scottsdale Community College has one of the best programs to lay a solid foundation in your equine knowledge. I enrolled, studied hard, and gave my horses a better life. Wouldn't you like to do the same?"
For more information on the scholarship, including how to apply, as well as the Equine Science program, contact Jay Clements, Program Director, at (480) 423-6231 or [email protected].