Notice
This article appears for archival purposes. Any events, programs and/or initiatives mentioned may no longer be applicable.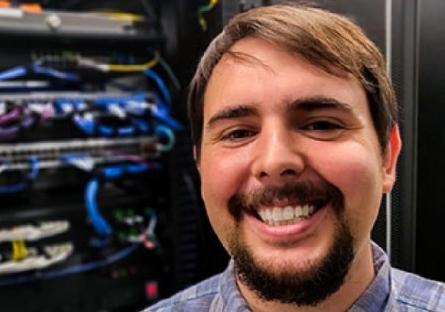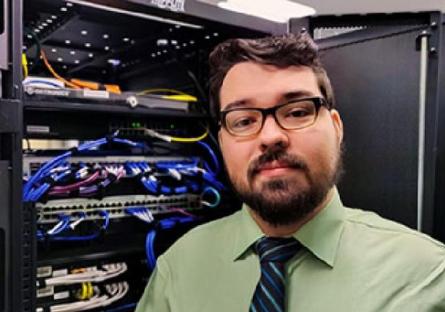 In 2016, the Computer Information Systems (CIS) Department at Scottsdale Community College (SCC) was awarded a $700,000, multi-year grant from the Kemper and Ethel Marley Foundation. This grant included the construction of a new, state-of-the-art Virtual Data Center, and the renovation of the adjacent classroom space. This new learning environment was intended for hands-on instruction, lab work, and experimentation in computer networking, virtualization, and cloud computing. This virtual environment will also serve as the platform used for the CIS Department's Cyber Security Program.
In addition to funding the capital expenditures for new construction and cutting-edge computer systems, $250,000 was earmarked for CIS student scholarships and internships. The first two of these scholarships were awarded this January.
The CIS Department at SCC is excited to announce that Gary Krainz, along with fellow SCC CIS student David Brown, have been named the 2019 recipients of the Kemper and Ethel Marley Foundation's CIS Network Operations and Security Scholarships. Each was awarded $2,500 for the Spring 2019 semester.
When asked how this scholarship will impact his learning experience, Gary Krainz (pictured top right), SCC CIS student responded, "I want to put it as bluntly as possible. This scholarship, to me, is the sun shining through a cloudy day, the snow one sees at the top of an Arizona mountain, the glimmer of hope that helps stop the walls from caving in!"
Gary continues, "Personally, I've felt that technology and knowledge go hand-in-hand. Technology is a never-ending process that requires the individual to be a lifelong learner." Gary is an ASU graduate who returned to SCC and will earn an Associate in Applied Science in Network Administration in Spring 2019. "Knowledge has been one of the few things I've found myself constantly seeking," he remarked. "It helps my mind focus and gives me direction."
David Brown (pictured bottom right), the second scholarship recipient, adds, "It means the world to me that I'm viewed as someone who can help make a difference in the world. I plan on using this gift of a scholarship to see where this academic year takes me."
Both students are truly eager to complete their CIS degrees and make an impact on the world.
The Kemper and Ethel Marley Foundation's CIS Network Operations and Security Scholarships will be awarded each semester.
To learn more about this scholarship,
contact:
Professor Ron Monroig
Occupational Program Director
[email protected]
Visit the Maricopa Community Colleges Foundation to learn more about scholarships available to Maricopa Community College students.