Notice
This article appears for archival purposes. Any events, programs and/or initiatives mentioned may no longer be applicable.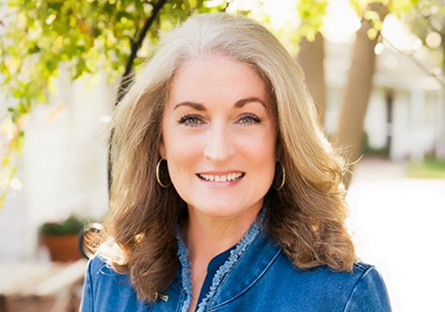 Janelle Hoffman, Scottsdale Community College program director, professor, and advisor for the Hospitality & Tourism Management program, was named Educator of the Year by the Scottsdale Charros at a special awards banquet April 22.
Every year, the Scottsdale Charro Education Awards helps celebrate Scottsdale's best and brightest educators from SCC and the Scottsdale Unified School District.
According to the organization's website, the Scottsdale Charros have been proud supporters of SCC since the school's inception. In the spring of 2015, the Charros introduced the Charro Foundation Scottsdale Community College Scholarship, awarding a two-year scholarship to a graduate of a high school in the Scottsdale Unified School District.
Hoffman was selected among many deserving SCC faculty members for her outstanding instructional support and dedication to student success. She has taught hospitality classes at SCC for 20 years, and before that, she spent 15 years working in the industry in sales, marketing and other functions.
Gary Ward, chair of SCC's Hospitality, Tourism and Culinary Division, says "Hospitality is defined as 'the friendly and generous reception and entertainment of guests, visitors, or strangers.' There is no better definition of this concept than Janelle and no stronger advocate for our students. Her passion for our students and their success goes far beyond the standards of teaching. It's the 'mom' in her!"
SCC's Hospitality Management program perfectly aligns with Scottsdale's world-renowned reputation as a travel and tourist destination, preparing students for successful careers in managing a hotel, resort, spa, or restaurant, or specializing in golf or tourism development. The program trains students in guest services, facilities management, golf coaching, tourism development and management, events and meeting management, ecotourism, accounting, information systems, marketing, resources, and hospitality law. Through an agreement with Northern Arizona University, students have the option to pursue a four-year degree entirely on the SCC campus. Learn more about SCC's Hospitality & Tourism Management Program.