Notice
This article appears for archival purposes. Any events, programs and/or initiatives mentioned may no longer be applicable.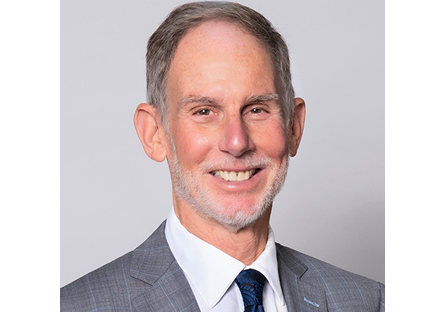 Randy Nussbaum moved to Scottsdale in 1961, planted roots, and continues to call this area his home to this day. Now a prominent Valley attorney specializing in financial works and bankruptcy at the firm Sacks Tierney, Mr. Nussbaum maintains a passion for learning about other languages and cultures, a passion he's pursued in tandem with Scottsdale Community College (SCC) for decades.  
Graduating early from Scottsdale's Saguaro High School in 1973, Nussbaum recalls the sage advice he received from his guidance counselor, who suggested he take English 101 at SCC before moving on to university. At SCC, Nussbaum had one-to-one access to his instructor which he would soon realize is not the case at a four-year institution. Taking this one class gave him an advantage over his peers as he matriculated to the University of Arizona (UA) for his first year of college. 
While at SCC, though, Nussbaum learned more from the experience than the class content alone. He developed new social skills, and learned how to handle the rigor associated with college classes; he admits that he skated in high school (despite graduating early) so this turned out to be vital to his academic success. In retrospect, he wished he had completed more of his general education requirements at SCC before moving onto the university setting. 
Although he loved the UA, after a year Nussbaum realized he wanted to be closer to home so transferred back to Tempe and became a Sun Devil. He went on to complete his undergraduate degree and later his juris doctor from the Sandra Day O'Connor College of Law at Arizona State University.
But the diversity of his classes and the personal attention from his instructors would be something that kept Nussbaum coming back to SCC for decades. Specifically, for his study of foreign languages and cultures.
For Nussbaum, what began as a professional leg-up blossomed into a personal passion. He cites a course in Japanese he enrolled in at SCC in 1996. At the time, Japan had begun to heavily invest in American markets. Still a young lawyer, Nussbaum did everything he could to prepare himself to serve one of his most prominent clients, a distributor for Sony. That involved Japanese language courses, as well as extensive use of the library where he researched business practices and cultural missteps to avoid, lessons that he still retains today (such as never discussing business before having a drink, and always bringing a gift when meeting a Japanese businessperson for the first time – Nussbaum liked to give saguaros.). 
A few years later, in 2000, he and his wife began studying Italian as a hobby they could share, a practice he has maintained for over two decades. 
Nussbaum has displayed an incredible commitment not just to SCC, but to the City of Scottsdale as a whole. He is a member of the President's Advisory Board at SCC, the Scottsdale Historical Society, a Board Member of Scottsdale Arts, and active in the Scottsdale Leadership non-profit, and has been an active member of the Board of Directors of the Scottsdale Chamber of Commerce. But of all his services to our college and our city, he's especially proud of his work with Genocide Awareness Week. 
As a member of the Holocaust Museum, Nussbaum was invited to sit on the board that oversees Genocide Awareness Week, a weeklong annual event that started at SCC. It is comprised of a series of lectures, exhibits, and storytelling by distinguished survivors, scholars, politicians, activists, artists, and humanitarians "to address how we, as a global society, confront violent actions and current and ongoing threats of genocide throughout the world, while also looking to the past for guidance and to honor those affected by genocide," according to the event's official page.
This event is personal to Nussbaum. He is close friends with a survivor of the Auschwitz concentration camp, a survivor who up to that point had never publicly shared his experiences. And as the youngest survivor of that darkest of places, his story, told publicly for the first-time during Genocide Awareness Week, was especially poignant for all those in attendance. 
Nussbaum cites these kinds of boundary-expanding events as a huge reason for his continued involvement with SCC. As much as he values exploring new cultures and perspectives himself, he now finds himself in a position to be able to support the curation of those experiences for others. His generosity in giving back to the city of Scottsdale, his continued support of SCC, and his dedication to a lifelong pursuit of learning are precisely what make Randy Nussbaum an exemplary Artichoke.