Notice
This article appears for archival purposes. Any events, programs and/or initiatives mentioned may no longer be applicable.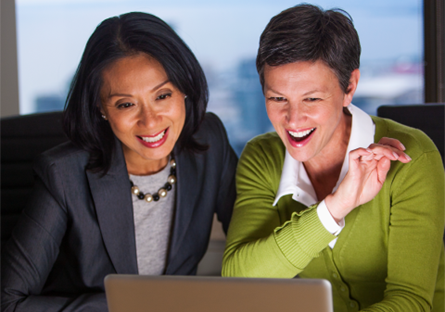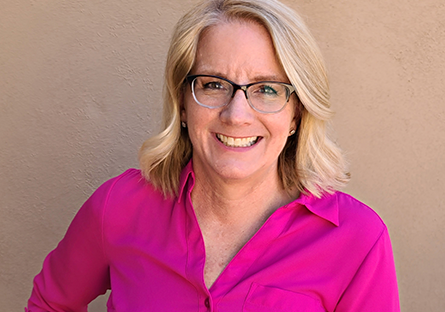 Lee Sera
With labor shortages across the country impacting nearly every industry, help is on the horizon. Now, many full-time parents are ready to return to full-time work as their children leave the nest. Still, two decades removed from their previous careers means a certain amount of upskilling and reskilling is required to get back into the necessary mental shape.
Lee Sera, a mother of two and Scottsdale resident, is one of these people.
Sera left her last full-time job in 2002. While living in Baltimore, she was one of the nation's top salespeople for Bell Atlantic (now Verizon) before helping lead the wave of wireless telecommunication sales for AT&T after her family relocated to Phoenix. Driven and competitive, Sera relished the high-speed perk-filled sales job. Then a miscarriage forced her to reevaluate her priorities, and she chose to focus on caring for her two daughters full-time. It became an entirely new career that she cherished for twenty years.
With an MBA from Loyola University Maryland, Sera was eager to try something new. Two nephews already working in finance encouraged her to explore that sector, where her combination of hard and soft skills could mesh. That suggestion led Sera to the Securities Industries Essentials: Pre-licensure program at Scottsdale Community College (SCC). 
The Securities Industries Essentials (SIE) exam is, in most cases, a non-negotiable requirement for entering the financial sector. Administered by the Financial Industry Regulatory Authority (FINRA), passing the extensive exam establishes that an applicant understands the fundamental principles required to work in financial services. From there, employers may require additional certifications in the form of "top-off exams," such as the Series 6, 7, 79, and 99.
SCC offers SIE classes in person during the day, as well as evening options, providing lots of flexibility.
Sera is just one of several formerly full-time parents at SCC preparing to return to work. Taking classes reawakens mental muscles that have been dormant and can help fill the gaps in what's changed in former industries over the last two decades. More than twenty years after earning her MBA, Sera admits that she felt slightly rusty at the program's start, even overwhelmed. The little voice in her head tried to convince her to quit, but she remembered the lessons of grit and perseverance she had imparted to her daughters and stuck with the course.
Part of that was due to the trust Sera already has in SCC. She had taken their courses in photography and art history early in her parenting career to feed her passion, but it was an overheard conversation that sold her on the school's commitment to student success. During the pandemic lockdown, one of Sera's daughters enrolled in Calculus 2 from SCC, and Sera heard the instructor speaking to the class over Zoom, saying, "I'm here to help you. My job is to make sure you understand the material."
''I cannot say enough good things about Scottsdale Community College," Sera says. "The teachers there really care about their students. I've had great, great instructors. [SCC Business Chair] Sue Sandblom has done a great job with [the SIE prep program].
Sera's hard work paid off. She completed the SIE prep program one Thursday night and took the lengthy exam the following morning. She passed.
She now has two job offers and is in the final stages of returning to the workforce. Sera hopes other formerly full-time parents will reprioritize themselves as their children leave the nest.
"Yes, raise your kids, but continue to raise yourself. Get an education, keep learning! That's the biggest thing. And give yourself some grace because you won't be an expert overnight. You have to stick with it. Find something that you want to do. Take classes. I can't say it enough, take an SCC class! Make it work with your schedule. I love Scottsdale Community College. Taking a class keeps you young, keeps you engaged."
Sera's final piece of advice? "Rip the band-aid off, jump in, and see where it takes you."
The next cohort for the SIE Exam Prep program begins on August 22, 2022. For more information, email Sue Sandblom at [email protected].
Learn more about the Securities Industry Essentials Exam Prep program.
Grow your skill set and pursue your passion through the extensive hands-on career and technical education programs at SCC. Take a single class or attain industry-recognized certification in as little as six months. Learn more here.