Notice
This article appears for archival purposes. Any events, programs and/or initiatives mentioned may no longer be applicable.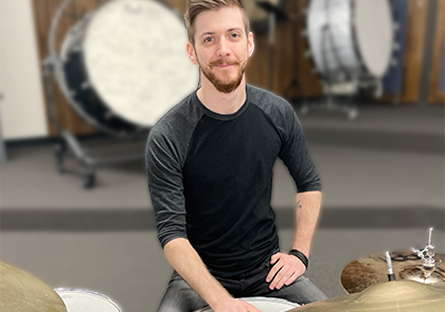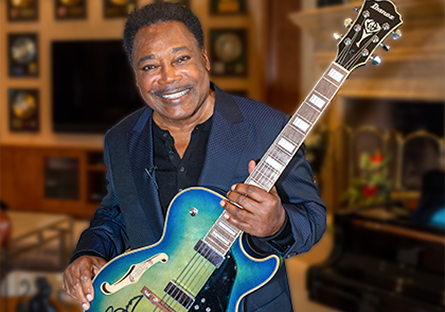 Scottsdale Community College presents the 10th Anniversary Music Department Showcase and George Benson Honorary Scholarship Presentation at 7:30 p.m. on February 12. This year, George Benson will be performing and joined on stage by the SCC Jazz Orchestra including performances by SCC students and faculty.
The evening will also showcase the 2022 SCC student recipient of the George Benson Honorary Scholarship: Jack Rinaldo.
Rinaldo, a self-taught percussionist and drummer from Rockford, Illinois, came to music in his late teens and quickly developed a passion for performance. At the age of 20, Rinaldo began studying with renowned Phoenix drummer David Bedell and continued to study privately for two years. For the past decade, Rinaldo has played in several different bands, most successfully with his band Note To Self, which served as an opening act for bigger names like Powerman 5000, Escape The Fate, Asking Alexandria, and All That Remains. One of Rinaldo's most memorable moments was playing at the famous Whiskey a Go-Go in Hollywood, California.
Amidst a series of opportunities, Rinaldo's career took an unexpected turn due to the COVID pandemic. As was the case with many professional musicians, Rinaldo and his band found themselves unable to continue performing live. Despite the gloom, Rinaldo refused to give up his passion. He decided to take the intimidating leap and return to school, enrolling at SCC. Terrified to enter the halls with only his street knowledge of music, Rinaldo was quickly reassured by the compassion and dedication set forth by the faculty as they helped him release his true inner musician. Stepping outside his comfort zone of rock and metal, Rinaldo studied additional genres like jazz and classical, as well as music theory, piano, and vocal performance. Rinaldo is currently working towards his Associate in Arts, Fine Arts (AAFA) in Popular Music and plans to apply to the new Popular Music Degree program at Arizona State University.
The Music Department Showcase event also features a new 2021 Ibanez LGB30 autographed guitar being offered via a special auction (guitar donated by Ibanez). Interested bidders will get to see Benson sign the guitar on which they're bidding. All proceeds from the auction go to the SCC Music Department Scholarship Fund. Place your bid here.
Doors open at 7:00 p.m., and the performance begins at 7:30 p.m., in the SCC Performing Arts Center. Masks are required. The event is free and open to the public. Donations accepted. Both in-person and virtual seating is limited.
For more information, visit the SCC Music Department or phone (480) 423-6333.
Please note: the guitar shown in this photograph is from last year's auction.