Monday, February 15, 2021
Notice
This article appears for archival purposes. Any events, programs and/or initiatives mentioned may no longer be applicable.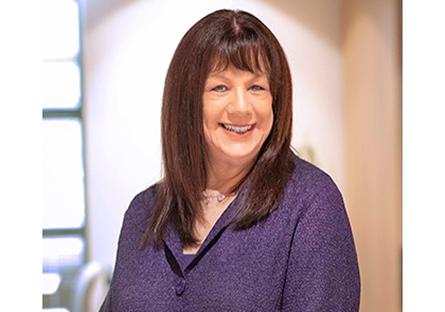 Artichoke Alumni Doreen Reinke, a trailblazer in the insurance industry, creates opportunities for current students through Scottsdale Community College's Internship Program.
Doreen Reinke is a partner and the Chief Operating Officer of RaisinBread, an online insurance provider for small businesses. She recently retired from Nationwide Insurance as the Vice President of Operations after decades of hard work, leadership and positively impacting the organization. Reinke is a two-time recipient of Insurance Business America's 'Top 125 Women in Insurance to Watch' award and, at age nineteen, became the youngest licensed insurance claims adjuster in the state of Arizona.
Reinke graduated from Scottsdale's Chaparral High School in 1975. During her senior year, Reinke's favorite teacher entered her in a typing contest. She won first place, securing the $500 prize, which she used to fund her education at Scottsdale Community College. Reinke still remembers the appeal of SCC's warm community. "The classes were small, and all my teachers knew me by name. It was a nice transition from high school." Reinke also appreciated the flexibility of her courses, as she worked while attending school.
After attending SCC for a year and a half, Reinke got married and left school to work full time in the industry. Much of what she'd learned in her studies was applicable to her role as an insurance adjuster. 
In 1991, Reinke joined Nationwide. By 1998, she was an Associate Vice President of Operations. Within a year she was made a Vice President and put on the Executive Leadership team. Throughout her tenure at Nationwide, Reinke sought out and hired interns from her alma mater, Scottsdale Community College. "The talent from our SCC interns is unbelievable!" 
When Reinke turned 40, she decided to return to school to pursue a degree in Business Management. Soon after her promotion to Associate Vice President of Operations, Reinke — concurrently with her daughter — enrolled in a bachelor's degree program (Reinke at the University of Phoenix). "Because of all the credit hours I had from SCC, I was able to finish my bachelor's degree in a year and a half." Reinke now tells everyone to start at Scottsdale Community College. "I was surprised at how many of my credits transferred, even after all that time." 
Reinke's passion for community service has kept her busy. She's chair of the Scottsdale Area Chamber of Commerce's Board of Directors, served on Scottsdale's Community Celebrating Diversity planning committee, is the former chair of Scottsdale Leadership, and served the Scottsdale/Paradise Valley YMCA as a board member and board chair. And as a point of pride, Reinke continues to serve on the President's Advisory Council at SCC. 
As a local business owner, Reinke actively seeks opportunities to support SCC. "I think people underestimate community colleges in general. Seeing how the college has grown is really exciting. SCC is a hidden gem." In her new role as partner and COO with RaisinBread, Reinke plans to take further advantage of SCC's internship program. "The intern program is incredible. I love the Artichokes and I love Scottsdale Community College and I'm happy to be a part of it."