Student Testimonial: Emily Bowen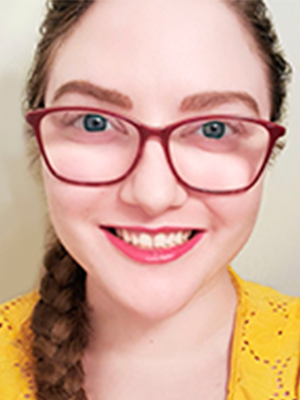 What is a benefit you discovered during your internship?
There are a few benefits that came with this internship. The main one being gaining hands-on work experience in my chosen career field. Having the opportunity to apply my knowledge from my classes to real work experiences. Working with others reinforced my soft skills and led me to gain confidence in them.
How will your success in this internship help your career?
I believe it will help my career by showing future employers that I have practical experience in my industry by having a tech-specific job on my resume. Being able to use my projects on my portfolio will also showcase that I can perform my job duties. It is also such a benefit to have more professional connections to help me find a job after graduation.
After completing this internship, what role and company will you qualify to work for?
The role I believe my internship has given me the most skills in is web design and implementation. I feel more confident about going into a future career at a variety of companies. This internship has also given me an appreciation of small businesses and start-ups. It is so exciting to be able to contribute in a big way to the success of a local business in our community.
How did you contribute to improving the site experience for others?
In designing and contributing to the application of RaisinBreads' web page I focused on making the web pages as accessible as possible. I always kept in mind how our pages will work for screen-readers and making sure the visual aspect works for low vision individuals. Another aspect of my designs was translating the needs of the business, I kept in line with the company image and culture to best represent the company brand.